Quotations and aphorisms by
Johnny Manziel

:

I don't see myself as Johnny Football.
~Johnny Manziel






Link:

I still see myself as young, the same guy I was before I ever won the Heisman. Hopefully my friends still feel I'm the same way. I just want people to know I'm still the same person I've always been.
~Johnny Manziel






Link:

The thing that's caught me off guard is going to dinner and people asking me for autographs or to take a picture. People coming to my house asking for autographs - that's something I really haven't grasped the whole entirety of yet.
~Johnny Manziel






Link:

It's something you dream about as a kid. Like when you play all those NCAA video games as a kid and you create your own player and win the Heisman with a bunch of crazy numbers. It's the biggest, most prestigious award in college football, so it'd definitely be a dream come true.
~Johnny Manziel






Link:

For me, the NFL is the thing that's always been, kind of somewhat like the Heisman, it's been a dream as a kid to be able to have an opportunity to even be talked about being able to play in the NFL.
~Johnny Manziel






Link:

I'm a small-town kid from Kerrville, Texas.
~Johnny Manziel






Link:

I'm growing up and continuing to learn from my mistakes and trying not to make the same ones over and over again, but am I going to live in a shell, or am I just going to hide from everybody and not do anything? I don't think that's the way I should live my life, and I'm not going to do it.
~Johnny Manziel






Link:

I'm very about football and very about my job, which doesn't get reported or won't get reported, but I am going to enjoy my time off. That's I think what everybody else does, and that's what I should do.
~Johnny Manziel






Link:

The Heisman attention has definitely been a little bit of a surprise. It's been out of my hands. It's something I'm not focused on. I'm focused on the season and trying to win as many games as possible.
~Johnny Manziel






Link:

It's a great group of people here at Texas A&M, and everybody you run into is incredibly polite.
~Johnny Manziel






Link: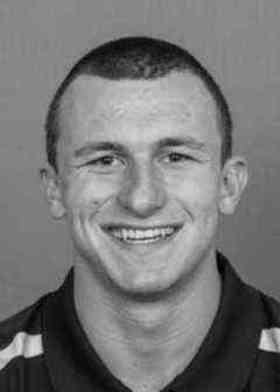 Find Johnny Manziel on Ebay!
Share:
Permalink:

Browse: