Quotations and aphorisms by
John Seabrook

:

MTV refers to its audience as 'the demo.' Being 'in the demo' means being in the demographic sweet spot that advertisers want their programming to hit, which is ideally between 18 and 24.
~John Seabrook






Link:

Like Honeycrisp, SweeTango has much larger cells than other apples, and when you bite into it, the cells shatter rather than cleaving along the cell walls, as is the case with most popular apples. The bursting of the cells fills your mouth with juice. Chunks of SweeTango snap off in your mouth with a loud cracking sound.
~John Seabrook






Link:

Spotify appeared nine years after Napster, the pioneering file-sharing service, which unleashed piracy on the record business and began the cataclysm that caused worldwide revenues to decline from a peak of twenty-seven billion dollars in 1999 to fifteen billion in 2013.
~John Seabrook






Link:

Although a crisp texture is the single most prized quality in an apple - even more desirable than taste, according to one study - crispness is more a matter of acoustics than of mouth feel.
~John Seabrook






Link:

When Spotify launched in the U.S. in 2011, it relied on simple usage-based algorithms to connect users and music, a process known as 'collaborative filtering.' These algorithms were more often annoying than useful.
~John Seabrook






Link:

When you take the individual out of the equation, then you're making programming based on some marketer's idea of what will sell, and not based on the idea of what an individual would like.
~John Seabrook






Link:

Although the flagship brand, Pepsi-Cola, has always been second to Coca-Cola, the Frito-Lay division is ten times larger than its largest competitor, Diamond Foods, Inc., of San Francisco. Its products take up whole aisles at Walmart.
~John Seabrook






Link:

The difference between Spotify and Internet radio services like Pandora is that Spotify is interactive. You can sample the complete catalogue of most artists' recordings.
~John Seabrook






Link:

In the nineteen-eighties, rates of obesity started to rise sharply in the U.S. and around the world. By the nineteen-nineties, obesity reached epidemic proportions.
~John Seabrook






Link:

Pepsi is the second-most-recognized beverage brand in the world after Coke, and eighteen of PepsiCo's other brands, which include Tropicana, Gatorade, and Quaker Oats, are billion-dollar businesses in their own right.
~John Seabrook






Link:

The people at MTV are encouraged to be very confrontational and declarative about their tastes.
~John Seabrook






Link:

PepsiCo is the largest food-and-beverage company in the United States, and the second-largest in the world after Nestle. If PepsiCo were a country, the size of its economy - sixty billion dollars in revenues in 2010 - would put it sixty-sixth in gross national product, between Ecuador and Croatia.
~John Seabrook






Link:

I do think that television, in its early years, played a significant role in that standard-setting, enforcing a certain decency among people. They took their role seriously, and the people behind the camera took their role seriously, too.
~John Seabrook






Link:

Daniel Ek, the C.E.O. of Spotify, is a rock star of the tech world, but he is not long on charisma.
~John Seabrook






Link:

In the Twenties and Thirties, refrigerated railcars allowed growers to transport apples over great distances, and, thanks to cold-storage warehouses, wholesalers and retailers could keep them for long periods of time.
~John Seabrook






Link:

By the time of the Civil War, there were many kinds of apples growing across the United States, but most of them didn't taste very good, and as a rule, people didn't eat them. Cider was cheaper to make than beer, and many settlers believed fermented drinks were safer than water. Everyone drank hard cider.
~John Seabrook






Link: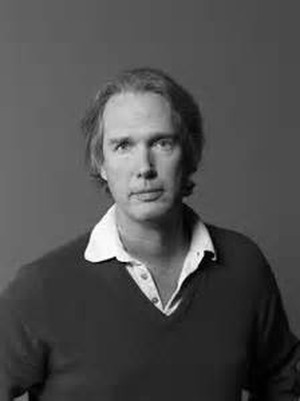 Find John Seabrook on Ebay!
Share:
Permalink:

Browse: