Quotations and aphorisms by
John Rocco

:

I couldn't resist painting Orpheus and Charon on the River Styx. There was something strangely intriguing about seeing Orpheus playing his lyre as he is being shuttled across the river.
~John Rocco






Link:

There have been many, many paintings of Theseus and the Minotaur, as it is one of the more popular myths, so how could I make mine different and new? I decided it would be best to make the most dynamic painting I could. I wanted to capture the moment right before the Minotaur's horn was snapped.
~John Rocco






Link:

There are so many things calling you toward that computer or TV. You forget, we're a family. We're all supposed to spend time together and talk.
~John Rocco






Link:

With 'Greek Gods,' I wanted to go with the blue and green hues of sky and water; with 'Heroes,' I felt the color needed to be more dramatic and give a sense of battle, rage, and yes, of blood. That's the world these demigods lived in, and I felt that orange and red would also compliment the greenish blue of the 'Gods' cover.
~John Rocco






Link:

How do you make something the same but different? That's the question I had to deal with in my approach to the cover painting for 'Percy Jackson's Greek Heroes.' I wanted it to have many similarities to 'Percy Jackson's Greek Gods,' but I knew they couldn't be too similar.
~John Rocco






Link: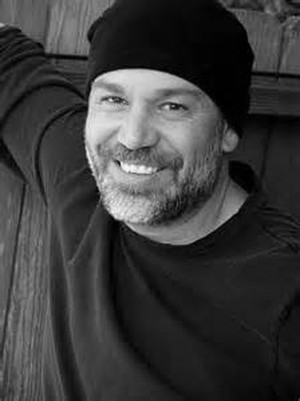 Find John Rocco on Ebay!
Share:
Permalink:

Browse: