Quotations and aphorisms by
Jim O'Heir

:

'Community' is a great show. I love 'Raising Hope' with Martha Plimpton. And I love 'The Middle' - another Chicagoan in there is Neil Flynn, who used to play the janitor in 'Scrubs.'
~Jim O'Heir






Link:

I've always liked the downtrodden character on different shows. Before 'Parks,' I loved the Toby character on 'The Office.' I do like playing that type of thing.
~Jim O'Heir






Link:

Christine Brinkley, that's my age range of supermodels. That's on my radar. This isn't someone where I don't know who she is. She turned out to be such a bright light. She walks into a room and just lights it up. She's just that person.
~Jim O'Heir






Link:

As a radio DJ, I was on WRIN-WLQI. And even when I repeat it, it's horrifying. My morning sign-on, because it was in Rensselaer, Indiana, it'd be, 'You're on the air with Jim O'Heir in Rensselaer.' Ugh, oh my God, pathetic.
~Jim O'Heir






Link:

I'm labeled a comedic actor, which is awesome. But I love getting the occasional dramatic role, too. Some of your best dramatic actors are ultimately comedians.
~Jim O'Heir






Link:

I've always been a big guy, whether it's been a fat kid, a fat young adult, or a fat adult. I was always sort of... I guess the term would be 'popular.' I never dealt with a lot of name-calling or any of the bullying you'd think a fat kid might have to deal with.
~Jim O'Heir






Link:

One of my obsession is animals. I'm into dog rescues. It drives me crazy when people go to pet stores and buy dogs. There are so many dogs that need a good home. And this sounds crazy, but I really believe they know what is happening and are appreciative, and I just think they make for the best pets.
~Jim O'Heir






Link:

I've been an 'Office' fan from day one. I knew Steve Carell in Chicago back in the day, so I started watching to support a Chicago guy and immediately got hooked on that show.
~Jim O'Heir






Link:

I would love to do a podcast because I've done so many of them, guesting on them. Plus, anything goes, which I love.
~Jim O'Heir






Link:

I've always loved the underdog characters.
~Jim O'Heir






Link:

I've mostly been a happy-go-lucky kind of guy.
~Jim O'Heir






Link: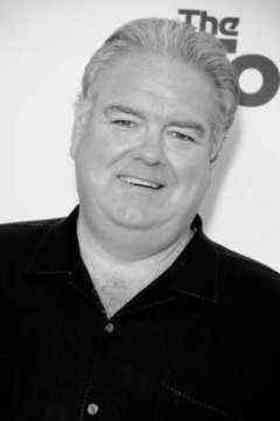 Find Jim O'Heir on Ebay!
Share:
Permalink:

Browse: