Quotations and aphorisms by
Jake Paltrow

:

For city dwellers like me who don't get to vacation in the summer, no filmmaker can so effectively make you feel like you went to France for August, fell in love, got hurt, broke up, grew up, and figured some things out - all in 90 minutes or so. My favorite of Rohmer's cinematic escapes is 'La Collectionneuse.'
~Jake Paltrow






Link:

I first saw 'They Shoot Horses, Don't They?' when I was very young. Its transporting qualities were so strong that I felt like I had lived it. Only recently, with adult eyes, was I able to metabolize how tragic a tale it really is.
~Jake Paltrow






Link:

'La Notte' is my favorite of the Antonioni pictures and my favorite work of the master cinematographer Gianni di Venanzo, who also shot '8 1/2' for Fellini.
~Jake Paltrow






Link:

If you have a success in your life, why can't we hold on to that? Why can't that be good enough for a lifetime; why do we always have to be ramping up?
~Jake Paltrow






Link:

Bergman made countless masterpieces, but for one reason or another, 'Winter Light' stays closest to my heart.
~Jake Paltrow






Link: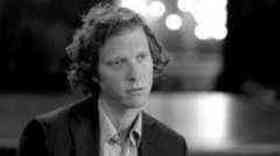 Find Jake Paltrow on Ebay!
Share:
Permalink:

Browse: