Quotations and aphorisms by
Gregg Sulkin

:

There are more things to worry about in the world than a messed-up audition. It's out of your hands. So often, it's not down to acting abilities but something an actor has no control over. So go in, be prepared, do your job, and go and enjoy the rest of your day.
~Gregg Sulkin






Link:

I know when I have kids, when I'm older, I'm going to encourage them to play sports because I think it teaches you a lot. It teaches you discipline, teamwork, and that there's really no 'I' in team.
~Gregg Sulkin






Link:

Ever since I was young, I played sports.
~Gregg Sulkin






Link:

I've played American characters so many times now, it's so natural to me. But when I play American, I stay in the American accent from the minute I get the job till the minute I wrap.
~Gregg Sulkin






Link:

The Jewish community is all about love and family, which is the most important thing in my life, too.
~Gregg Sulkin






Link:

I love sports, and when I was playing soccer, I was always trying to be the leader on the team and the one who takes control.
~Gregg Sulkin






Link:

I didn't ever think about being an actor. But I fell in love with it when I realized how amazing, difficult, and interesting it is.
~Gregg Sulkin






Link:

The fans on 'Pretty Little Liars' were the craziest fans I've ever met in my life in the best possible way. The dedication that those fans have to the show and the characters is amazing.
~Gregg Sulkin






Link:

If I had any advice to give people, it would be to relax; never treat an audition like an emergency. There will be plenty more in your career. If you think you messed up, you probably didn't. And if you did mess up, it's not the end of the world.
~Gregg Sulkin






Link: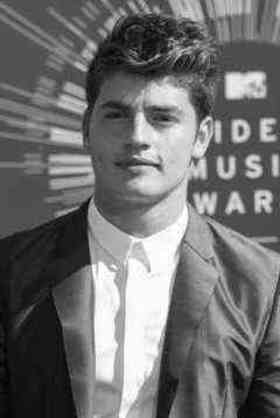 Find Gregg Sulkin on Ebay!
Share:
Permalink:

Browse: