Quotations and aphorisms by
Greg Gutfeld

:

The people who whine about Fox News are hypocrites - they say they're totally tolerant, but when they run into someone who doesn't share their assumptions, they say, 'Fox News is evil, and it must be stopped.'
~Greg Gutfeld






Link:

I think the reason why 'Red Eye' is popular is because we question the common assumptions that you find elsewhere.
~Greg Gutfeld






Link:

The joy of hate reflects people who get off pretending to hate something, or hate you, in order to score political points. I call them the 'tolerati' - you know, a group of people who claim to be tolerant, except when they run into someone who disagrees with them.
~Greg Gutfeld






Link:

I know that if I say something that's considered outrageous, a group will take it, create an email blast, and use me to raise money or to do whatever, to build their profile.
~Greg Gutfeld






Link:

I have to say that Adam Levine is truly a daring young man to go on Twitter to bash Fox News. He's so rebellious, so subversive. I mean, for a musician, seriously, could you find a more predictable stance than that? He's as edgy as a hacky sack, which also describes his music.
~Greg Gutfeld






Link: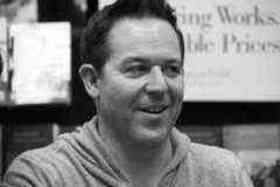 Find Greg Gutfeld on Ebay!
Share:
Permalink:

Browse: