Quotations and aphorisms by
Gallant

:

I was born technically in D.C., and then my family moved to the Columbia area when I was in elementary school. It was right on the line between Clarksville and Columbia in Howard County. I remember it being just like a peaceful, safe atmosphere. I always felt connected to the woods and that whole suburban feel.
~Gallant






Link:

I knew that the artists that I loved the most had something about them that was very unfiltered and very rough.
~Gallant






Link:

People just decided I was an R&B artist because I'm black.
~Gallant






Link:

People had an idea of what R&B artists or pop artists usually say, which was like, 'Talk about sex, talk about partying, and be positive; don't be too much of a downer.'
~Gallant






Link:

My live show is almost like a meditation. An emotional apex - that's what I want it to feel like.
~Gallant






Link:

I remember keeping a lot of journals and diaries and trying to form a complete thought just based off of those immediate, raw feelings. If anything, I was conscious about how I just always wanted to be as honest as possible, no matter how vulnerable it would make me seem.
~Gallant






Link:

When I was in New York, the whole vibe was really just not matching with me. I was kind of super depressed in New York. It just had this vibe of 'Get out,' you know? I would try to get out, and we'd look back and just see the city and feel like, 'Oh, I have to go back to prison again.'
~Gallant






Link: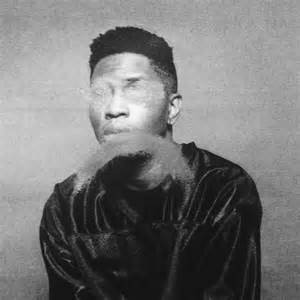 Find Gallant on Ebay!
Share:
Permalink:

Browse: