Quotations and aphorisms by
Fefe Dobson

:

'Joy' to me is a reflection of the life experiences that I've had throughout the first record and kind of having some time and a hiatus. It's just like all of those experiences that I had during that period - that growing up period.
~Fefe Dobson






Link:

When you're young you don't think, 'This person is going to change your life.' But when you start recording your own songs, it comes back and reminds you.
~Fefe Dobson






Link:

I love rock music, I love country music - I love all music, let's be honest!
~Fefe Dobson






Link:

You grow and evolve and as you do that, your art hopefully reflects that change and that growth.
~Fefe Dobson






Link:

It's like I've experienced quite a weird and unusual life, you know, being with a mom who's a single parent and struggling with money and things like that. It's really hard. And it brings a lot of other insecurities in life and a lot of other issues in life, in school and a bunch of other things.
~Fefe Dobson






Link:

I'm one of those people that I make a song... then I write another song and then I'm like, 'But this song is so much better than this song,' and then I kind of ditch that song. It's a long process.
~Fefe Dobson






Link:

I believe that we should be able to marry whom ever we choose. As long as both people are willing... I say go for it!
~Fefe Dobson






Link:

I would love to work with Jack White or Kanye West.
~Fefe Dobson






Link:

The things that drive me are poverty, and pain, and knowing that I don't want to end up being alone and I want to do something with my life and I want the name Dobson to remain in everyone's heads. Basically, just to rock and be the best performer I can be, and be true, and be real, and give people the real Fefe, nothing fake, all real.
~Fefe Dobson






Link: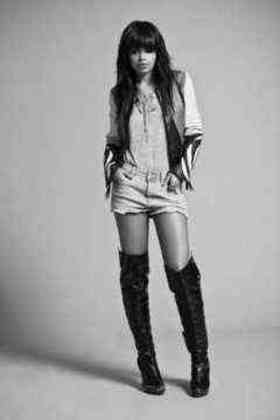 Find Fefe Dobson on Ebay!
Share:
Permalink:

Browse: