Quotations and aphorisms by
Esther Duflo

:

I've never had a TV in my whole life. Television passed by me.
~Esther Duflo






Link:

Part of me always wanted to do something useful for the world. It came from my mother. She is a paediatrician and she was active in a small NGO for the child victims of war.
~Esther Duflo






Link:

I don't go to the beach. There is no value in going to the beach. If I did go I would probably read economics books.
~Esther Duflo






Link:

In a way, it has been an advantage for me to be a woman because there is always some academic committee that needs you to fill a quota!
~Esther Duflo






Link:

Paternalism is everywhere in our lives. We have to immunise our children unless we are upset about it. In India, it is the opposite. It is possible to get your kids immunised, but you really have to want to.
~Esther Duflo






Link:

The logic is that when you provide schools or any social service to people, they have no choice. They have to take what you give them, because they don't have the money to pay for schools themselves; that's why you provide schools in the first place.
~Esther Duflo






Link:

Giving more to women will, to some extent, come at the expense of men. People sometimes try to sweep that under the rug by saying you will create so much additional resources that everyone will be better off. I don't think that's true.
~Esther Duflo






Link:

What is lacking in India are decent social services. The health service is a disaster. Education is a disaster.
~Esther Duflo






Link:

For millions of girls around the world, motherhood comes too early. Those who bear children as adolescents suffer higher maternal mortality and morbidity rates, and their children are more likely to die in infancy.
~Esther Duflo






Link:

The poor get bored the same as the rest of us. Their happiness might be as important to them as their health.
~Esther Duflo






Link:

The differences in income between the poor world and the rich world are so great that people have to be interested.
~Esther Duflo






Link: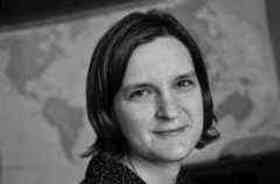 Find Esther Duflo on Ebay!
Share:
Permalink:

Browse: