Quotations and aphorisms by
Erik Hassle

:

Musicians were always coming and going in our house. My parents didn't play much, but they were forever arranging these parties for artists. As a result, they didn't have to play that many records.
~Erik Hassle






Link:

The first time I got into the studio, when I was 17, 18, I got to work with people who were some part of the Cheiron thing, who did all the early Britney Spears stuff, all the early 'NSync stuff.
~Erik Hassle






Link:

I'd love to do a live album, like a little bit old school but still progressive, influenced maybe by more electronic music. I like everything, but I don't know anything about music. So it comes in to a lot of different ingredients. I love hip hop.
~Erik Hassle






Link:

I was 17, still in school, and my manager saw me in school, and then we hooked up, and after that, I went straight into making music.
~Erik Hassle






Link:

I'm a real genre jumper, but all good music belongs to the same family. I love Dave Sitek, a producer I've been working with a lot since I moved to L.A. He will change the game.
~Erik Hassle






Link:

I don't know about the hair. I've had it since I was a kid, and when I look at myself in the mirror, it looks quite normal. But then when I look at myself in a photo, I realise that my hair is basically bigger than my head! There's quite a lot of interest in my hair, which is strange, as for me, it's normal!
~Erik Hassle






Link:

I grew up listening to a lot of soul music, which has probably informed the way that I sing on my tracks.
~Erik Hassle






Link:

I stumbled into soul music at a very young age. It had something that really spoke to me.
~Erik Hassle






Link:

I'm from a rural town outside of Stockholm, so in coming to L.A., I've been able to not think that much about my background. It's much easier for me in this big town, this big bubble to isolate myself from that and be a little more self-confident. I'm here to do my take on soul.
~Erik Hassle






Link:

I spent 2010-2012 in Stockholm, trying to figure things out. I caught up on life! At the end of 2012, the relationship I was in ended, and I took the first plane to L.A. where my Swedish label has been setting up base. I felt so much more inspired to write and record than I had ever been, and the songs just started coming.
~Erik Hassle






Link:

I was brought up with a lot of love in my family, and I've always been supported. My family has always protected me in a sort of manic way.
~Erik Hassle






Link:

The first seven years of my life, me, my mom and dad and my four older siblings lived in a suburb of Stockholm, and my mom was very active with directing theater. So I basically grew up at the theater on the floors of the shows, so I was really surrounded with music at a young age.
~Erik Hassle






Link:

I don't always have to be on what is the newest in music is. I'm slowly educating myself in music. For me, I feel more free in not knowing everything in what I'm doing. You can start making up too many rules for yourself. It should just be love and fun and feeling good.
~Erik Hassle






Link:

I always go in very emotionally when I'm doing music. Sad or happy, I'm always into it. I have a hard time writing for other people, writing with someone else in mind.
~Erik Hassle






Link:

L.A. is such an exotic city to me, and it is just a big bubble. If you accept the bubble and accept how isolated it is. It can be a very creative place, and I find it easy to focus.
~Erik Hassle






Link:

I don't really care about a song or lyrics; I'm really just interested in the way people emphasize words. That's what makes a strong impact on me.
~Erik Hassle






Link: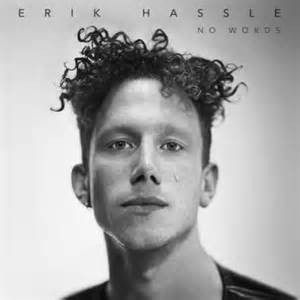 Find Erik Hassle on Ebay!
Share:
Permalink:

Browse: