Quotations and aphorisms by
Eliot Schrefer

:

Students raised on Park Avenue are born into family situations in which overachieving merely maintains the status quo, and therefore the market is primed for anyone offering services that provide an edge on local peers.
~Eliot Schrefer






Link:

Tutoring follows the lucrative philosophy of advertising: if you can manufacture a need, people with disposable resources will find ways to fill it.
~Eliot Schrefer






Link:

I remember my guidance counselor, when I told her I wanted to apply to Harvard, she paused and said, 'That's in New York, right?' The funny thing is, I didn't really know. It was a few weeks before I was like, 'No, I think it's in Massachusetts.'
~Eliot Schrefer






Link:

In my business - SAT tutoring - you get used to sighs. A client's mother frets over the sheer amount of work her daughter has to do to get her score up, until she reaches the resigned moment when she will sigh and observe that no one thought you could prepare for the SAT back when she took it - it was 'untutorable.'
~Eliot Schrefer






Link:

The elite private tutor is typically ivy-educated and falls into one of two categories - a twenty-something pursuing an artistic career on the side, or someone older who has made a career out of college-prep. They are presentable, well-spoken, and are treated by doormen as guests more than as employees.
~Eliot Schrefer






Link:

With few exceptions, the publishing industry has come to a consensus: if a book has a young protagonist, and if its worldview is primarily interested in the questions that crop up when coming of age, then it's a young adult novel.
~Eliot Schrefer






Link:

The fact is that the College Board's products - the SAT, other standardized tests, the accompanying strategy guides - are sold at far higher than the cost to make them.
~Eliot Schrefer






Link:

The College Board is officially a non-profit. But all that means is that it doesn't have shareholders and that their financial accountings must be available to the public; it certainly doesn't mean that they're not also into making money.
~Eliot Schrefer






Link:

What SAT tutoring does is it invisibly alters the admissions pool so a school could try to be as egalitarian as they can, but if a student is SAT-tutored, and their score goes up 200 points in a year, and the college admissions committee has no idea that the student got tutored, all of a sudden it's shifting the pool back toward old money.
~Eliot Schrefer






Link:

Line up a group of Horace Mann students, interview them, and take a look at their resumes, and you'll be hard pressed to pick out the students who require extra time. So then, what qualifies these students to receive special accommodations on the SAT?
~Eliot Schrefer






Link:

As someone who attended six different public schools across America, went to Harvard, and subsequently became a tutor in Manhattan's affluent Upper East Side, I've witnessed firsthand the differences in learning styles between public school educations and private.
~Eliot Schrefer






Link:

At Horace Mann High School in affluent Riverdale, New York, one of the top schools in the country, those who receive double time on tests are plentiful enough to qualify as their own segment of the student body. Known to their peers as 2Ts, they participate in the same activities, get the same grades, and attend the same range of colleges.
~Eliot Schrefer






Link:

Higher SAT scores mean better college matriculation rates. So it's no wonder that private schools in ultra-competitive environments would grease the qualifying process as much as possible.
~Eliot Schrefer






Link:

The most important factor in college admissions is a test that benefits those who are least prepared for college.
~Eliot Schrefer






Link:

You are literally never alone. While there are roughly 6.7 billion people on Earth, you may not feel that many of them at all care very much about your existence. But within your colon alone are living at least 1012 billion organisms, or roughly a thousand times the number of people on the planet. Stop your metabolic processes, and you stop theirs.
~Eliot Schrefer






Link:

When I was a teenager, what I most wanted to read were fantasy novels. Not Tolkien and Malory, but sword-and-sorcery pulp. I craved glowy blue magic, chainmail bikinis, dragons with unpronounceable names.
~Eliot Schrefer






Link:

Anguish over the loss of a loved one or feelings of helplessness have complex roots. But in the end, they make you feel bad because they adjust your brain's chemistry. Happiness and its opposite are both electro-chemical reactions; those reactions are temporary and ineffable and could even have hidden benefits.
~Eliot Schrefer






Link:

Colleges accept the highest sub-scores from different administrations. So if a student takes the SAT many times instead of once, she has a larger pool of scores from which to pick out the highest math, critical reading, and writing.
~Eliot Schrefer






Link:

Calling a book 'young adult' is only important in that it can help get a book to the right reader. After that, it's a useless abstraction and should be discarded.
~Eliot Schrefer






Link:

You can assume that the leaf you see let go of a branch and fall towards the ground has never been considered by any being but yourself. Catch it in your hand - or, even better, keep walking until one falls into your reach naturally - and it will have spent its whole time on the planet without ever touching the ground, only because of you.
~Eliot Schrefer






Link:

Readers have always read high and low, and to fight that urge is to fight the freedom inherent in the act of reading itself. The only arguments that have any traction, as best as I can see it, are about whether the genre classification of 'young adult' should exist at all.
~Eliot Schrefer






Link:

The SAT allows less-privileged students access to universities that previously were the bastions of the wealthy.
~Eliot Schrefer






Link:

The College Board is both in the business of test administration and test prep. If this feels inherently unfair, it should - it's like a doctor whacking your knee with a sledgehammer and then offering to patch you up.
~Eliot Schrefer






Link:

Elite private-school educations leave students unprepared for a standardized test with which their public school counterparts are innately familiar.
~Eliot Schrefer






Link:

Pick any scientific field, and you'll find that those snubbed by their communities, left feeling alone and despised, were often those on the forefront.
~Eliot Schrefer






Link: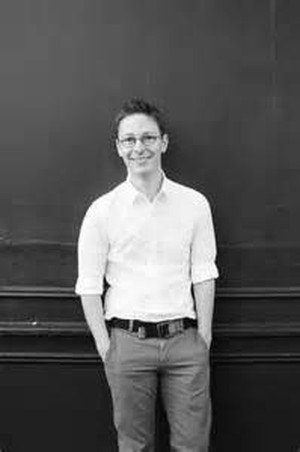 Find Eliot Schrefer on Ebay!
Share:
Permalink:

Browse: