Quotations and aphorisms by
Drew Sidora

:

I remember wearing the big oversized baseball and basketball jerseys and Timbaland boots. I was a tomboy growing up. I recently caught a picture of myself, and I was like, 'God! What was I thinking about?'
~Drew Sidora






Link:

If it wasn't for the TLC story, many artists would not have smartened up, and you wouldn't have the Lil Waynes and people with their own labels.
~Drew Sidora






Link:

I have a beautiful platter of various fruits as my computer screen saver. It's a constant reminder to eat healthy! It helps me to make healthier food choices throughout my day.
~Drew Sidora






Link:

L.A. has brought so many opportunities and allowed me to reach the level of success I've been blessed to achieve thus far. L.A. can definitely open a lot of doors for anyone focused on achieving their passion and dreams.
~Drew Sidora






Link:

Nothing like a great comedy. I love to laugh!
~Drew Sidora






Link:

I've seen a lot of good things and a lot of the bad of what Hollywood can bring. At the end of the day, I've found that when you try and fit in, that's a way to go crazy; you kind of lose yourself. I'm sometimes the different one at the table, but I don't care.
~Drew Sidora






Link:

I think the '90s is the reason why I recently had to find natural haircare products to allow my hair to grow. That was a time where they were processing your hair, and it was a time when African-American women wanted that straight hair.
~Drew Sidora






Link:

TLC was so real and authentic. And that's music as a whole. When it's an artist, and it comes from the heart, and that's really who you are, the fans attach to that.
~Drew Sidora






Link:

'Boomerang!' I love that movie just because of Halle Berry, Robin Givens, Eddie Murphy, Grace Jones and Eartha Kitt. There were so many characters. As an actress, to see African-American actors be so diverse was different from what I was used to seeing.
~Drew Sidora






Link:

I love 'Braxton Family Values!' I love seeing a strong family unit striving for success while dealing with everyday struggles like everyone else. Whatever drama they find themselves in, they find a way to solve it and get back to the importance of family. A positive show for sure.
~Drew Sidora






Link: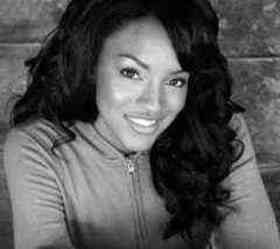 Find Drew Sidora on Ebay!
Share:
Permalink:

Browse: