Quotations and aphorisms by
Dhanush

:

I don't know why, but rain comes into my head the minute I think of my childhood.
~Dhanush






Link:

Every man plays many roles. So far, I have played father the best.
~Dhanush






Link:

I suffer from stage fright, so I blabber on stage and stop midway through my performances. I cannot even write a cheque, as it makes me nervous. Being around people makes me nervous. But I'm very comfortable in front of the camera, and this I realised many films later.
~Dhanush






Link:

The screenplay has to be gripping. That's when the film will work. Then, I see how much I can relate to the character I'm playing.
~Dhanush






Link:

There is no such thing as a Bollywood hero or Hollywood hero. All you see on the screen is the lead actor's interpretation of the role that has been conceived by the writer.
~Dhanush






Link:

My dream is to become a director. I want to direct a Hindi film. I have two scripts ready. One of them is a fantasy-adventure, while the other is a thriller. I've assisted my brother Selvaraghavan, who's a well-known director in Tamil cinema. I've also made short films.
~Dhanush






Link:

I don't mind acting in Hindi films, but the script has to suit me. It has to be a boy-next-door role because that's the image I have in Tamil cinema.
~Dhanush






Link:

I took up acting upon the insistence of my filmmaker father, Kasthuri Raja. But I am glad for it: sometimes one identifies one's calling; sometimes it singles one out.
~Dhanush






Link:

A villain can be stylish, and his actions don't have to be explained. Heroes are boring in comparison, even anti-heroes, as there's always a justification for their bad actions.
~Dhanush






Link:

Definition of love differs for different humans. If I will talk about me then its something that makes you forget about everything else.
~Dhanush






Link:

Music is my breath, blood and food - without music I would perish; the actor in me would die.
~Dhanush






Link:

I get emotionally attached with every film I do, and that stops me from being critical. I can't fight my emotions.
~Dhanush






Link:

I've always known that I'm very, very ordinary looking. But I'm not alien looking. I am an artist here to play characters.
~Dhanush






Link:

I have no clue as to where my interest and love for music came from. In fact, I have never learnt any music either, though I wish that I could just close my eyes and play the piano - that is my most cherished desire.
~Dhanush






Link:

I'm going to be quite choosy about singing. If I connect to a tune and like what I am offered to sing, I'll do it. I am an actor by profession, not a singer.
~Dhanush






Link:

I've improved as an actor, thanks to my wonderful directors. As a person, I've changed, too; I was 16 when I did 'Thullavatho Ilamai,' and I'm 32 now. With age, I've sobered down. I'm calmer; I can see things more clearly now.
~Dhanush






Link:

If I was not an actor, I would have been working in a five star hotel as a chef.
~Dhanush






Link:

I come from a very humble background. My father had to work really hard to become an assistant director. For a large part of his youth, he worked in a mill and took up odd jobs to make ends meet. We lived in a small room and could only afford a meal a day.
~Dhanush






Link:

I think it is not easy to impress a girl, especially with the looks that I have. It is quite tough.
~Dhanush






Link:

Unfortunately, I can only act; I do not have the looks, but I am very happy with what God has given me.
~Dhanush






Link:

Trust me, it has been anything but easy to make it as an actor.
~Dhanush






Link:

I have played so many romantic roles that I don't know if I am really a romantic in real life. I get confused about the real me.
~Dhanush






Link:

You can't always expect to work with a director who guarantees success.
~Dhanush






Link:

Many people find their calling very early in their lives. These are the kind of people we read about in school books and newspapers. Then there are some who don't have a clue of what they want to do in their lives; I am belong to the latter category.
~Dhanush






Link: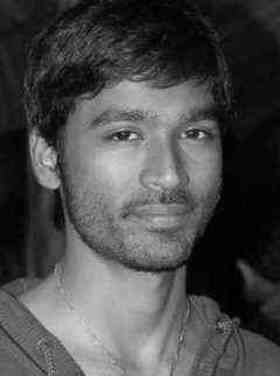 Find Dhanush on Ebay!
Share:
Permalink:

Browse: