Quotations and aphorisms by
Darren Boyd

:

Three and a half years in L.A. was enough for me. I would love to go back for short bursts if a film opportunity came up, but it's a unique place, and you can reach saturation point. For me it was a place where creative desire and ambition meets desperation. It's in the air; it's palpable - I just didn't want to be around that.
~Darren Boyd






Link:

Sometimes, and I hate to say it, you do feel things are asked for in the most ludicrously unrealistic fashion. The time you are expected to make things in, and the money you are expected to make them for - that is the death of creativity. Just because some things can be made very cheaply does not mean everything can be.
~Darren Boyd






Link:

Auditions are very strange - you're there to win, to seek approval. They never get easier, but I did realise that you're there voluntarily, after all.
~Darren Boyd






Link:

I used to get in trouble with my old agent, because I've never been driven by fear or need or greed. I want my work to represent me as a person, so I can be quite fussy.
~Darren Boyd






Link:

If you do something that is not gags and punchlines and is character-based, where there are no jokes as such, then it all has to come from a place of truth, and I love that - I love nothing more than getting very serious about my comedy.
~Darren Boyd






Link:

I come from a background where I like collaboration and improv. I think that it is important.
~Darren Boyd






Link:

After we'd filmed one series of 'Kiss Me Kate,' everyone was saying: 'The guy's got great comic timing,' - that was the first I'd heard of it. I'm not a comedian, I don't want to depend on a singular box of tricks. I like story and characters, to take on world views that are not my own.
~Darren Boyd






Link:

I'm not a comedian, I'm not a stand-up and I don't come from a comedy background. I am an actor, but I've had a very fortunate foray into comedy, and it seems to have become a bit of a strength, and you can't complain when you become known for something.
~Darren Boyd






Link:

I most enjoyed doing 'Whites,' a show BBC2 cancelled after one series. It had some beautiful, witty, charming scripts and was one of the most positive ensemble pieces I've done. I thought the end result was really special. I'm still confused about why it didn't last longer.
~Darren Boyd






Link:

I don't want to bore people or myself - to be busy is something to be grateful for, but to be busy doing diverse work is absolutely... I wouldn't change it for the world. I feel very lucky for that.
~Darren Boyd






Link:

A character is as much about what you do as what you say.
~Darren Boyd






Link:

I love comedy with a passion, and I hope that shows in my work. I would never want to move an inch away from comedy. What I want to do is continue to grow and extend myself, so if anything, I'm adding things on.
~Darren Boyd






Link:

I don't come from a comedy background or a stand-up background, but I think that sometimes there's a misconception that an actor who works primarily in comedy is a comedian. There's nothing wrong with being a comedian, but I'm absolutely not that. I can't think of anything more terrifying than doing stand-up!
~Darren Boyd






Link:

For me, Glasgow is all about the people and the spirit of the place. You have enough Gregg's bakers, though, I'll say that. The opening of the 1977 'Star Wars' movie was possibly the only time I've seen a longer queue round the block than in Glasgow for sausage rolls. That was quite an eye-opener.
~Darren Boyd






Link:

Oh my goodness; the highlight of my career. I couldn't pick a show or a moment because that would just be impossible.
~Darren Boyd






Link:

Telly and films has been my thing, not necessarily by choice, and if the right piece of theatre came along, I would jump at it.
~Darren Boyd






Link:

I like being in a collaborative and respectful environment. When you're in an environment spearheaded by ego and fear, it's the death of creativity.
~Darren Boyd






Link:

A friend of mine had died, and I went for an audition. It was weird and cathartic: the producer was very excited about the piece, but my brain wasn't working, and it all seemed really pointless and fickle. I told them I didn't want to be there any more, and left. It was the most terrifying and empowering audition experience I've had.
~Darren Boyd






Link:

I think the idea of creating a character from scratch, one that has not been done in a novel or an existing story, is immensely exciting, terrifying and ultimately rewarding.
~Darren Boyd






Link:

It's funny - when you look at the real A-listers nowadays, look at how many live in and around Hollywood. Most of them live on a ranch in Utah. It's no coincidence these guys get in and get out.
~Darren Boyd






Link:

I used to watch 'Cagney & Lacey' with my mum back in the day. I can't remember any of their storylines, but I remember really knowing these two friends like I would know real people.
~Darren Boyd






Link:

I'm an avid reader myself, and what any one reader accesses at any one time is very powerful and personal to them. Clearly you can't even begin to touch that. A novel is a singular vision, and then a myriad of readers have their own experience of that.
~Darren Boyd






Link: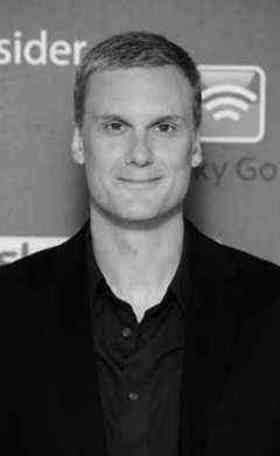 Find Darren Boyd on Ebay!
Share:
Permalink:

Browse: