Quotations and aphorisms by
Cress Williams

:

Back in the day as a kid, I was really drawn to the Hulk because it just felt so human and was probably one of the first stories that I felt emotionally invested in and not just thought it was really cool. You really feel for that person and put yourself in that situation.
~Cress Williams






Link:

As a kid, you just like anything fanciful that you're into, but as an adult, I really love that kind of place where the super hero mythos meets life, where it has that human story; that's what I think I was really drawn to when I started getting into the X-Men.
~Cress Williams






Link:

Shooting a season can be a grind. It can be seven to eight months of work. Once you stop, it slows down any momentum you had.
~Cress Williams






Link:

I love when I get compliments on my shirts all the time. I'm a t-shirt guy, and I think nine times out of 10, they have some kind of super hero character on them.
~Cress Williams






Link:

There are aspects of small town life that I really like - the routine nature of it, the idea of people knowing you and your likes and dislikes.
~Cress Williams






Link:

When I get into collecting things, I get a little obsessive. Which is why when I start buying comics, I buy way too many, and I have to stop myself.
~Cress Williams






Link: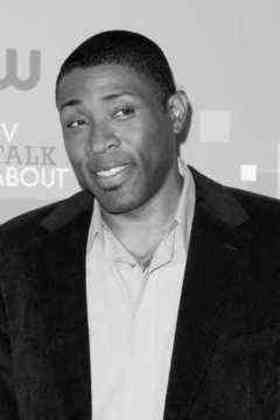 Find Cress Williams on Ebay!
Share:
Permalink:

Browse: