Quotations and aphorisms by
Conrad Hilton

:

I think intuition can be a form of answered prayer. You do the best you can - thinking, figuring, planning - and then you pray.
~Conrad Hilton






Link:

Success seems to be connected with action. Successful people keep moving. They make mistakes, but they don't quit.
~Conrad Hilton






Link:

The practice of charity will bind us - will bind all men in one great brotherhood.
~Conrad Hilton






Link:

My new hotels will play a leading role in promoting world peace.
~Conrad Hilton






Link:

Charity is a supreme virtue, and the great channel through which the mercy of God is passed onto mankind.
~Conrad Hilton






Link:

Be ever watchful for the opportunity to shelter little children with the umbrella of your charity; be generous to their schools, their hospitals, and their places of worship. For, as they must bear the burdens of our mistakes, so are they in their innocence the repositories of our hopes for the upward progress of humanity.
~Conrad Hilton






Link:

The buyer is entitled to a bargain. The seller is entitled to a profit. So there is a fine margin in between where the price is right. I have found this to be true to this day whether dealing in paper hats, winter underwear or hotels.
~Conrad Hilton






Link: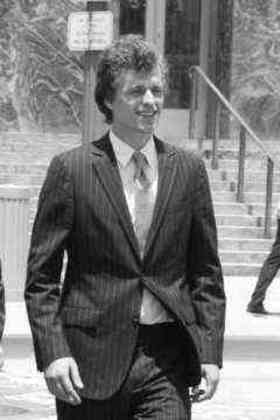 Find Conrad Hilton on Ebay!
Share:
Permalink:

Browse: