Quotations and aphorisms by
Christopher Abbott

:

We just weren't a family that gathered around the TV. I grew up in a town where everyone was outside all the time. I was mostly in Connecticut; I spent a lot of time in Tennessee in the summers, but I was in Stamford, Connecticut.
~Christopher Abbott






Link:

I was in 'Martha Marcy May Marlene,' and I got to do a song for the soundtrack.
~Christopher Abbott






Link:

Doing a play, you have a little bit more time, obviously. You rehearse for a month before you get up in front of people. It's a totally different energy. With film, TV, you want to try to capture lightning-in-a-bottle moments. I don't try to rehearse as much with that stuff, because you want those sparks of something to come out, if they do.
~Christopher Abbott






Link:

I went to college in Connecticut, which was when I still lived at home. I worked at a video store, a wine store, and did odd jobs here and there like landscaping.
~Christopher Abbott






Link:

Once I realized I wanted live in New York, I saved enough money that I wouldn't have to get a job right away. That was important to me, to focus on acting; I didn't want to come here and just fall into the mix.
~Christopher Abbott






Link:

It's one of the most beautiful things in the world, to go off and make a film. At the heart of it, making a film - it's pretend. It's a silly thing to do. But it can be important, and to have that experience with people you love is one of the best things you can do.
~Christopher Abbott






Link:

I loved movies growing up. I went to the movies with my uncle all the time. But being an actor? I didn't even think about it until I was about twenty years old. I took a class at the college I was at. I don't know why - I just wanted to take a class, and I kind of fell in love with it there.
~Christopher Abbott






Link:

I've never been in a band, but I've hung out with a lot of musicians and helped them with their shows. It's something that I'm really drawn to.
~Christopher Abbott






Link:

In the future, I kind of like the idea of doing music for film. I think that would be a nice job. I've always liked the sound aspect in movies. I guess once I have more instruments under my belt, it could be something I could do.
~Christopher Abbott






Link: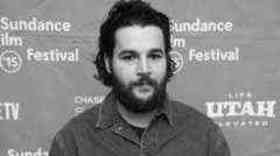 Find Christopher Abbott on Ebay!
Share:
Permalink:

Browse: