Quotations and aphorisms by
Chris DeWolfe

:

If you look at the evolution of games from console to Internet to mobile, and look at social networking from Web to mobile, everything is fragmenting.
~Chris DeWolfe






Link:

From activism to socialising to starting new bands, 99% of everything that happens on MySpace is fun and positive. But with that many people, there's going to be a few bad apples, which presents challenges.
~Chris DeWolfe






Link:

Podcasting is not really that different from streaming music, which we've done for quite a long time. Having a traditional podcast that people subscribe to - the hype is ahead of the quality. Podcasting is essentially a download, and you run into copyright issues. What you're left with currently is podcast talk radio.
~Chris DeWolfe






Link:

There's established gaming IP that's coming from console to mobile, which is interesting. Everything is converging a little bit toward mobile devices in the living room. On the casual side, the graphics and animation and game design and all of those variables are improving.
~Chris DeWolfe






Link:

A lot of people have put their lives online and are using MySpace to manage their social lives.
~Chris DeWolfe






Link:

When you were growing up, your mom and dad told you to look both ways before crossing the street or not to get into a car with a stranger. It's the same with the Internet. We have a big responsibility and a huge role in bringing all the stakeholders to the table - users, parents, educators, law enforcement, government organisations.
~Chris DeWolfe






Link:

We saw a need to develop a community for artists to get their music out to the masses. With MySpace, when they went out on tour, they could actually tour nationally. The band might have 20,000 friends on their list and send out a bulletin saying, 'I'm going to be in Austin on Tuesday night. Come see our show.'
~Chris DeWolfe






Link:

Now, games have been democratized. Everyone plays games.
~Chris DeWolfe






Link:

Users socialize to figure out what they're going to do on the weekend. They use MySpace to discover new music and post events. Musicians upload their music. People use it for entertainment purposes or to sell goods in the classified area. MySpace makes what they do in the offline world a) more efficient or b) more interesting.
~Chris DeWolfe






Link:

'Flappy Bird' was one of those phenomena. If we could all build one now, we would. Probably a bunch of us are trying. Those kinds of games are interesting. Rumor has it he was making $50,000 a day just from advertising, which is great, especially given the cost of living in Vietnam.
~Chris DeWolfe






Link: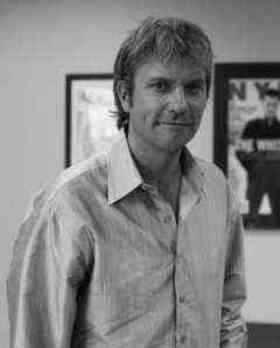 Find Chris DeWolfe on Ebay!
Share:
Permalink:

Browse: