Quotations and aphorisms by
Chris D'Elia

:

I never really feel like just standing there and telling jokes. I want to move around. In fact, it's hard for me to write a joke where I don't end up on the ground for some reason. Hey, at least that way, I know no comics will steal my jokes. Too many bruises.
~Chris D'Elia






Link:

I'm a selfish person, and I'm going onstage to have a good time, and I'd love if you want to be a part of it. So if people don't get it, they're wrong. I think they're wrong, and I think they either don't want to have a good time or they just don't like my style.
~Chris D'Elia






Link:

Once I started doing stand-up, everything fell into place. That was when I started acting more; I felt like I'd found my place in the business.
~Chris D'Elia






Link:

Being on 'Whitney' is a job, but stand-up is my life. I could never stop. There's an art to it. I love having strangers laugh with me, so as long as I can continue doing that, I'll be happy. Working on a show and collectively sharing ideas with a cast is great, but stand-up is my first love.
~Chris D'Elia






Link:

Whitney Cummings is one of the hardest working people I know, and she's very motivated.
~Chris D'Elia






Link:

I would never say that I'm good at being on dates. I think I like to try to find a connection with somebody, like, that's my main thing. I think that maybe if you find a connection with a girl on a date, that's like the No. 1 thing, and then it's like, 'Cool, that was a great date.'
~Chris D'Elia






Link:

I definitely am a performer, and there are different styles of stand-up; I mean, some people are writers and they get onstage to get jokes out, and that's definitely not what I do. I like to just go up and, if I'm telling a story about someone, I'll play his or her part.
~Chris D'Elia






Link: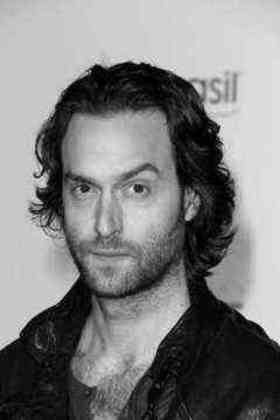 Find Chris D'Elia on Ebay!
Share:
Permalink:

Browse: