Quotations and aphorisms by
CeCe Peniston

:

I miss all of the singing from the '90s; I miss groups. There are no groups like Jagged Edge and SWV or Brownstone.
~CeCe Peniston






Link:

I am making use of social media as a marketing tool. It's a great way to market yourself and your projects. It's a free marketing tool.
~CeCe Peniston






Link:

I got lipo because I felt that that little stomach, no matter how much I was working out, wasn't looking exactly as I wanted it to be. I feel like we all have problem areas on our body, and I just wanted to fix a problem area. I also got lipo underneath my chin and underneath my arms.
~CeCe Peniston






Link:

I did do a local musical, 'Bubblin' Brown Sugar.' I played the young Sweet Georgia Brown. I was 13 years old. After that, I just decided that I had to pick one thing, acting or singing, and concentrate on that.
~CeCe Peniston






Link:

I've loved Patti LaBelle since I was a little girl. I love her so much because she's spontaneous. I love Shirley Murdock, Keyshia Cole, Jazmine Sullivan and Tweet and Faith Evans. Faith's songs got me through a lot.
~CeCe Peniston






Link:

The reason I started my transformation with the mind first is because you have to see it first and believe it before you start your journey. You have set your mind at a place called W.I.T. It's 'Whatever it Takes.'
~CeCe Peniston






Link:

My girlfriend suggested a bathing suit line, and we are creating it together. We are calling the line Sew Unique Bathing Suits. My girlfriend and I are designing, and there will be some unique pieces. For example, you might find jewelry on some of the suits. Some of the line will just be for show - you do not swim in them.
~CeCe Peniston






Link:

As an artist, you can always learn different ways to refine your look. I mean, you look at any one time in my career and you see all the hairstyles I went through. You make changes until something feels comfortable with you. And people vibe with it because they can see the difference.
~CeCe Peniston






Link:

With fitness, I decided that I wanted to get into shape, and my passion for fitness and a desire to help other people do the same made me decide to do a fitness video. People always tell me they want to work out to my songs, so why not make a fitness DVD.
~CeCe Peniston






Link:

'Finally' actually started out as a poem. I always wrote poetry, and pretty soon I figured out that if I could write poems, I could write songs.
~CeCe Peniston






Link:

I think that the song 'Movin' On' can be a personal song. We've all been in relationships where we weren't necessarily happy.
~CeCe Peniston






Link:

I woke up one day and wanted to change my look. And I was like, 'Okay, what are you going to do about it?' I said, 'I'm going lose 30 pounds, I'm going to get a little lipo, and I'm going to get a Monroe piercing, and I'm going to cut my hair. I'm going to get totally wild.'
~CeCe Peniston






Link:

I think people expect you to change... to keep in shape, to keep up in fashion.
~CeCe Peniston






Link: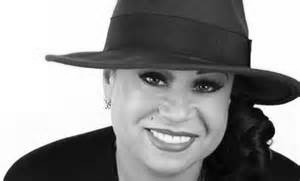 Find CeCe Peniston on Ebay!
Share:
Permalink:

Browse: