Quotations and aphorisms by
Carly Craig

:

I'm not the same person as the character I do in my songs. She's crazy! The 'Daddy Song' was the first sketch I ever wrote, especially on the guitar and everything - and definitely the most offensive. And absurd.
~Carly Craig






Link:

I love working with the Farrelly brothers. I'm a big fan and feel very lucky to have gotten to work with them a few times. One thing that I learned while working with them is that you have to keep your cell phone off when filming scenes, or you owe them a lot of money!
~Carly Craig






Link:

After doing comedy for a while and knowing how hard it is to do physical comedy right, I learned how incredibly talented the Three Stooges really were after re-watching old episodes. They still stand up!
~Carly Craig






Link:

I think I've definitely found a niche working in comedy, but dramatic films are what brought me here. After I saw 'Titanic' in the theater, I got the bug.
~Carly Craig






Link:

When I was 19, I celebrated my first Valentine's Day while being in a relationship. I was so excited, but didn't know what the rules were. What should I get him, or was I even supposed to get him something?
~Carly Craig






Link:

A lot of female comedians will go up there in a sweatshirt and Converses, trying to dress themselves down, because it is sort of a boy's club. I'll go up in my heels. I like that people don't think I'll be funny. I'll take that on. I don't do standup comedy - I do standup and I do comedy, but I don't go up there and do jokes.
~Carly Craig






Link:

'The Three Stooges' is great. And I was worried, just because there's so many things that have to go right. All three of those guys have to be amazing - everything has to be amazing. And everything went right.
~Carly Craig






Link:

I graduated from Second City Los Angeles. It helped me tremendously, not only in my roles in films but in helping shape me into a writer as well. In improv, you will fail sometimes, so it teaches you to be brave and try anything. The worst that can happen is nobody laughs.
~Carly Craig






Link:

I was fooling everyone by surrounding myself with funny people. But then I put myself out there - writing my own sketches, going on stage with nobody surrounding me - and for some reason people were still laughing.
~Carly Craig






Link: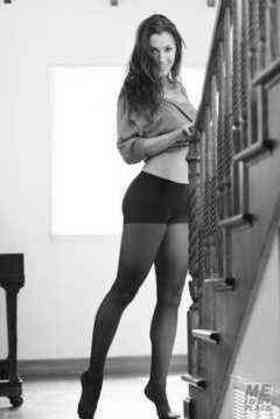 Find Carly Craig on Ebay!
Share:
Permalink:

Browse: