Quotations and aphorisms by
Cameron Mathison

:

Christmas was always a big holiday in our family. Every Christmas Eve before we'd go to bed, my mom and dad would read to us two or three stories and they would always be 'The Happy Prince,' 'The Gift of the Magi' and 'Twas the Night Before Christmas,' and I would like to keep that alive.
~Cameron Mathison






Link:

I probably prefer comedy. Why? I'm not sure. I feel like the energy of a comedy is a better fit for me. I try to be a happy guy! It seems that most of my life has the energy more for a comedy than for drama. I'm grateful to do both, but I would have to lean towards the comedy side of acting.
~Cameron Mathison






Link:

I work out, and I try to stay active and fit so I can enjoy certain foods that I like to eat. I try to keep everything in moderation. I used to be insane about it.
~Cameron Mathison






Link:

Just as soaps were very pivotal in the transition from radio to television, they will be right in the thick of things again in the transition from television to the Internet. Exciting news.
~Cameron Mathison






Link:

Being a father makes everything in the world make sense.
~Cameron Mathison






Link:

I don't want to sound corny; everyone tells you what it's going to be like to have kids and you're like, 'Yeah, yeah, yeah, sure.' And then you have kids, and in an instant nothing in the world matters except for this stranger, because this person comes into the world and in an instant all your focus and priorities becomes these kids.
~Cameron Mathison






Link:

The more deeply connected you are with the people that you're working with, the better the work and the character, and then, I think, that really translates to life. It will help you in life to be more grounded and genuine.
~Cameron Mathison






Link:

I really feel that the best actors out there are very centric. They're really connected. They're not in a, 'What about me' state, and I think that's a good lesson in life.
~Cameron Mathison






Link:

Anything that I can do with Jennie Garth, I would love to do it. I really like her. I got along with her really well, and I enjoyed her perspective on life. I think she's really talented and very, very funny.
~Cameron Mathison






Link:

I have been given permission to announce that I and others from 'All My Children' have been approached by the company Prospect Park, who bought 'AMC,' with the intention to move it online.
~Cameron Mathison






Link:

Sometimes the most difficult, horrific things can be the greatest spiritual teachers.
~Cameron Mathison






Link:

I work a lot of hours, and in this business you really try to keep as busy as you possibly can. Sometimes when you really focus on kids in your free time you lose the husband and wife relationship to some degree. It's been a real focus for us to make sure we stay focused on us two.
~Cameron Mathison






Link: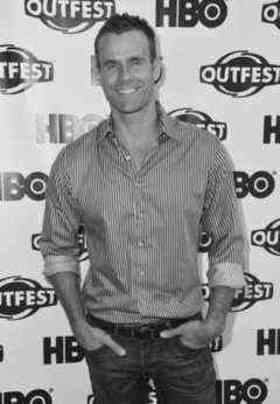 Find Cameron Mathison on Ebay!
Share:
Permalink:

Browse: