Quotations and aphorisms by
Bruce McGill

:

I don't work all day, every day on 'Rizzoli & Isles,' but I work every day. It may be a scene or two, or it may be an enormous workload, but there's really not a lot of room for anything else, and that's the choice I made. And that's why I stayed away from TV before: Because I know that that's what it is.
~Bruce McGill






Link:

I really loved working with Michael Caine. He's a really skilled and experienced actor. I learn something from everybody, but when you work with somebody like that, you actually learn things you can put in your toolbox, things about craft. Not necessarily life lessons, but actual things he knows that you can pick up.
~Bruce McGill






Link:

There's a cumulative effect to getting good parts as a freelance actor, because you're only as good as your last job, and you have to keep going out and getting them. Unless you're part of the finance structure, by which I mean a bankable star, which I never was and never will be.
~Bruce McGill






Link:

One of the defense mechanisms I have for the difficulties in the business, one of which is rejection, is that if I do the work, I go in, and I'm prepared and I audition and they don't hire me, I'm always just amazed, thinking, 'Wow! For that money, they could've had Bruce McGill, and they didn't take me? I just think that's amazing.'
~Bruce McGill






Link:

When I'm playing comedy, I never do 'jokes.' Sometimes I'll deliver a line in a way I think is more likely to get a laugh, but all the best comedy is played straight. What's funny is the way it hits the world around it or the way it hits the other characters.
~Bruce McGill






Link:

When I got the offer to do 'Weird Ernie' in the pilot, I was living in New York, and somebody had made a mistake, and they made an offer that was supposed to be $2,500 for the job, but they offered $25,000. I couldn't turn that down. I'd never heard of anything like that!
~Bruce McGill






Link: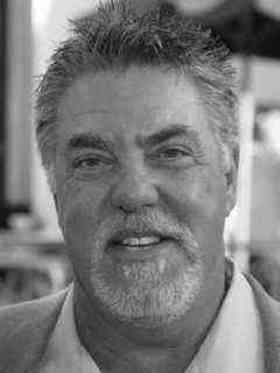 Find Bruce McGill on Ebay!
Share:
Permalink:

Browse: