Quotations and aphorisms by
Brooke Nevin

:

I'm a fan of the old 'Creature Features' like 'Critters,' and 'Gremlins' and 'Tremors.' 'Jaws' is classic. It's funny that I still like those films because I remember my mom would tease me about getting a pet Critter to keep under my bed.
~Brooke Nevin






Link:

I think horror films in the past maybe touched on social themes having to do with whatever era in which they were made, but in the end, it's definitely an escapist form of entertainment.
~Brooke Nevin






Link:

I started in television as a youngster and was 14 when I started acting professionally.
~Brooke Nevin






Link:

I would love to do something in the thriller category. Not so much horror, but I would love to do a full-on psychological thriller. That would be really interesting. A period piece would also be fantastic.
~Brooke Nevin






Link:

With drama, you know if you're having a true moment, but in comedy, if somebody doesn't laugh, then you know you're not being funny. That's a really fun challenge, and that's what draws me to comedy.
~Brooke Nevin






Link:

I remember, as a child, loving it when my mom laughed, but I was definitely not a class clown.
~Brooke Nevin






Link:

Sci-fi fans really have a commitment to the characters even as much as the actors do. There's a synergy between making television and who gets to watch it.
~Brooke Nevin






Link:

I don't think anybody in my graduating class would have figured that I would be doing full-on single-camera comedies or sitcoms, or anything like that, but it certainly has been a part of my career.
~Brooke Nevin






Link: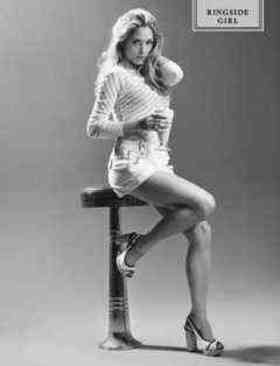 Find Brooke Nevin on Ebay!
Share:
Permalink:

Browse: