Quotations and aphorisms by
Brenda Laurel

:

Girls enjoy complex social interaction. Their verbal skills - and their delight in using them - develop earlier than boys'.
~Brenda Laurel






Link:

Reality has always been too small for the human imagination. We're always trying to transcend.
~Brenda Laurel






Link:

When I got started, I was a sideshow. At my first Consumer Electronics Show, in 1977 in Chicago, people came from all over the floor to see the 'lady programmer.' They had me dressed in a turquoise lab coat with my name embroidered on the pocket.
~Brenda Laurel






Link:

The airplane I usually fly has 450 horse power, and it's all made out of carbon fibre - you can't break it; your body will break before the airplane does.
~Brenda Laurel






Link:

When you work with web design companies in San Francisco, you end up with a bunch of twenty-somethings who have their own cultural peculiarities, including obscurity for its own sake. You give those guys a website for a banking institution and they screw it up, because they are designing for themselves.
~Brenda Laurel






Link:

I fervently believe in research as a necessity for good design, and I teach it that way.
~Brenda Laurel






Link:

I think interactive television is doomed. It's a dead end.
~Brenda Laurel






Link:

I don't understand computers. I've been unable to construct a working mental model of how they do what they do. I can break software by looking at it. I can blow anything up. Without trying. It's sort of like being a dowser. And this extreme elaborate clumsiness on my part is actually something people will pay me for. It's quite wonderful.
~Brenda Laurel






Link:

I learned in the computer game business early on that all senses are not equal. The best example is, you're listening to a radio play and you're driving down the road, and suddenly you realize you haven't seen the road in five minutes. It's because your visual cortex has been partying with your imagination, basically.
~Brenda Laurel






Link:

The game business arose from computer programs that were written by and for young men in the late 1960s and early 1970s. They worked so well that they formed a very lucrative industry fairly quickly. But what worked for that demographic absolutely did not work for most girls and women.
~Brenda Laurel






Link: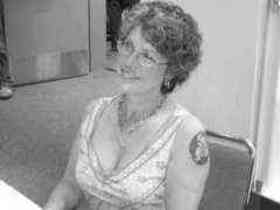 Find Brenda Laurel on Ebay!
Share:
Permalink:

Browse: