Quotations and aphorisms by
Boman Irani

:

One can understand a person by the way he removes his wallet and puts his hand to take out money.
~Boman Irani






Link:

I don't mind being identified as any character as long as I'm doing a good job as an actor. I have done all kinds of roles - from an editor, judge, police officer, murderer to a corrupt businessman.
~Boman Irani






Link:

Our film industry as well as the audiences are now open to unconventional pairings and subjects, which has aided my journey greatly.
~Boman Irani






Link:

Sometime you go out and you wonder why these people are standing in the rain, and then you realize that years ago you were a fan, too. I, too, was chased by cops for watching my favourite celebrities.
~Boman Irani






Link:

I usually go with roles that I find entertaining. But every once in a while, there comes along a film that has an important social message. As actors, we have a certain responsibility toward our audience.
~Boman Irani






Link:

Chilli ice cream doesn't taste bad. But I wouldn't eat it again.
~Boman Irani






Link:

It used to bug me that I couldn't even afford to take my family for a proper holiday. I didn't have any professional knowledge, and getting a photographer's job in a magazine was out of the question. So, armed with a Pentax K1000, I started going to various maidans of Mumbai, looking for subjects.
~Boman Irani






Link:

I just love to work and spend time with my family. And that's the reason I don't look at the length of the role, but what it has to offer me.
~Boman Irani






Link:

I bask in the affection I get on the streets. I recently went into the kitchen of a restaurant to meet the cooks. They were people I didn't know, but what a joy it was meet them! Such experiences wouldn't happen if I were doing only one kind of cinema.
~Boman Irani






Link:

For me, a director is a director immaterial of the gender. At the end of the day, the audience is only interested in watching a good film.
~Boman Irani






Link:

Fear is one thing that can ruin everything. It's the greatest problem.
~Boman Irani






Link:

I don't have a father, but my kids tell me every day that they love me... even when I am not in my best mood.
~Boman Irani






Link:

First, the newcomers are eager to come in front of the camera, and later they are like, 'No, sorry, sorry, no pictures'. What is this? I say fame is a very dangerous and bitter thing.
~Boman Irani






Link:

I'm an actor, and I don't look at myself as providing comic relief. I have done diverse and dark roles such as a psycho, murderer, and others in films such as 'Don', 'Eklavya' and '3 Idiots.'
~Boman Irani






Link:

When I was child, I never spoke. Teacher used to write remarks on my note book. My mom sent me to a trainer. I started talking, and it gave me confidence.
~Boman Irani






Link:

No affairs for me. It is so wonderful to have a family to come home to, to sit with them, pull each other's legs... To lose all of that for what? Who's got the time? I'm having great fun working.
~Boman Irani






Link:

I like the cold; I don't have problem with cold, and I don't have problem with rain either, as long as people are smiling. You know, early in my career, I used to wonder about this fan frenzy, but now I realize that there is genuine love, respect and affection, which makes me very proud to be an actor.
~Boman Irani






Link:

I still reject lead roles, as I don't accept any role if I don't find it challenging enough. I am very careful while making selections.
~Boman Irani






Link:

The moment you say, 'I want to do a role,' the story suffers. I don't set priorities in terms of roles or scripts.
~Boman Irani






Link:

I get scared when I think I'm going to miss my flight. I get obsessed when I actually miss a flight.
~Boman Irani






Link:

Shyam Benegal has found a lovely voice in this film. We've all seen the kind of cinema he's come up with over the years. His films like 'Mandi,' 'Manthan,' 'Sooraj Ka Saatvan Ghoda' all have revolutionised the face of Indian cinema. And in 'Well Done Abba,' he has once again found a relevant subject, which even youngsters can relate with.
~Boman Irani






Link:

Once, Naseeruddin Shah told me that the wafer shop was the best acting school that I could have attended. And I completely agree. I observed every customer very minutely and picked up some quirk or the other. Later, I used those experiences while playing different characters.
~Boman Irani






Link:

I was overjoyed when I was offered the title role in 'Well Done Abba.' I was ready for the role even before I heard the story because you don't ask questions when it is Shyam Benegal's film. It is the chance of a lifetime.
~Boman Irani






Link:

There's a great charm in theatre; I enjoyed doing it for twelve years and did lots of plays. At this chapter of my life, I am a cinema actor, and I would like to continue to be so, and at some point I would return to the theatre.
~Boman Irani






Link:

I'm not a hero or a superstar. I'm an everyday guy. I feel happy when children approach me. I feel that something good is happening in life when little kids recognise me.
~Boman Irani






Link:

My theory is children don't do what you tell them to do, they do what you do. You have to always do the right thing because they follow you.
~Boman Irani






Link:

I used to follow celebrities, and I remember I watched Sanjay Dutt and Pooja Bhatt shooting for 'Sadak'. I was standing on the road at three in the night, but little did I know that I would be making a film with Sanjay at some point in my career.
~Boman Irani






Link:

I am very proud to be a part of '3 Idiots,' and happy that the character has worked in a big way.
~Boman Irani






Link:

Remember, acting is not a business of glamour. It is science, craft and an art. Read about acting; don't do it for the sake of fun. Actors such as Paresh Rawal and Naseeruddin Shah are great examples; they are surviving only because they have read well.
~Boman Irani






Link:

To find one's calling is perhaps not the easiest thing in the world, but probably the most important.
~Boman Irani






Link:

Nothing was planned in my career. I just went with the flow and took everything that came to me. Selling potato chips was obvious, as it was a family business. When friends suggested I should try theatre, I gave it a shot. Then I did a lot of advertisements, and then movies happened.
~Boman Irani






Link:

Very few movies remain in public memory as landmark films, and I want to see whether '3 Idiots' will be up there with some of the wonderful films that have come out of this country... Hopefully, we'll come to know in a few years whether it can become one of the great films.
~Boman Irani






Link: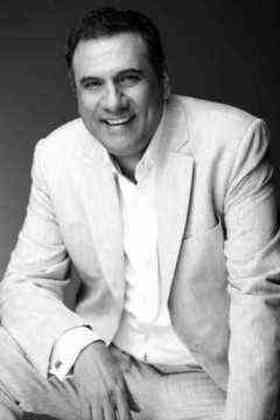 Find Boman Irani on Ebay!
Share:
Permalink:

Browse: