Quotations and aphorisms by
Bo Bice

:

Just practice hard and stay grounded. Treat people like you want to be treated and work hard.
~Bo Bice






Link:

I try to be a better dad and husband than I do pretend rock star.
~Bo Bice






Link:

Obviously everybody knows that I'm an original songwriter and I got my band. And the guys in 'Sugar Money,' no matter what, are part of my family and they always got something to do with me, and I don't care if they just hang out with me.
~Bo Bice






Link:

I think America did a great job. I think Carrie Underwood fits the bill of American Idol. She's a wonderful girl, and she's gonna have a great career.
~Bo Bice






Link:

Everybody out there watches the show and has expectations of wanting to be an 'Idol', but we're going to teach them how much hard work goes into it.
~Bo Bice






Link:

It's pretty easy for me because I have a wonderful wife. We put God first and it takes a lot of hard work.
~Bo Bice






Link:

It's not just about waking up and trying to be a star... It's practice, practice, practice.
~Bo Bice






Link:

I'm stoked because no one's really even seen Bo yet. It took me half the season to get used to not having a guitar wrapped around my neck. So I'm anxious for the fans to see what Bo's really about.
~Bo Bice






Link:

I didn't have a lot to do with the first record.
~Bo Bice






Link:

But whatever the Lord throws at me right now, I think I've been given more blessings than I ever deserved. If he wants to top it off with anything - boy, girl - I would love either of them.
~Bo Bice






Link:

My life's a wreck, and I love it.
~Bo Bice






Link:

I just got off stage playing with Lynyrd Skynyrd a minute ago. It was a great show. Got to meet some incredible guests. This is the bee's knees.
~Bo Bice






Link:

I'd like to expand on doing what I love and venture out a bit more. I would like to play consistantly good music. Eventually someday I would like to open up a school and teach kids about music.
~Bo Bice






Link:

I'd like to teach kids how to write songs. This will be my first year so I'm just as green as some of the rest of the folks. It's like a music camp and I get to hang out with some of the past contestants.
~Bo Bice






Link:

I'm not trying to be evasive, but when I say yes and no, I say 'yes' because there are narrow-minded people that won't look past the logo and 'no' because 'American Idol' put me in front of millions of people and I would not have a career without 'Idol.'
~Bo Bice






Link:

I think I started lip-synching about halfway through the first day, and it's not as easy as you think it would be. But it's definitely better than a day job.
~Bo Bice






Link:

I picked and co-wrote the songs that if I was a guy who would be spending my hard-earned money buying an album I would want to hear.
~Bo Bice






Link: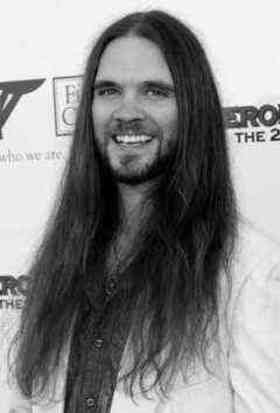 Find Bo Bice on Ebay!
Share:
Permalink:

Browse: