Quotations and aphorisms by
Beverly Lewis

:

My mother's people are Old Order Mennonite - horse and buggy Mennonite, very close cousins to the Amish. I grew up in Lancaster County and lived near Amish farm land.
~Beverly Lewis






Link:

I grew up Protestant. My dad was a Charismatic pastor of the Families of God denomination. Often, we noticed that - during a lot of his evangelistic-type services - that some of the Amish and Old Order Mennonite couples would come and stand across the street from the church and look in the door.
~Beverly Lewis






Link:

I've met men who've stood in long lines on my book tours, and they've said things like, 'I've read your books and they've changed the direction in my life, and I want to thank you.' I think they're standing in line for their wife or their mother or their sweetheart or somebody, but no.
~Beverly Lewis






Link:

There is a plethora of topics to explore. I sometimes think I may never live long enough to explore all of the unique story lines I have either in my head or waiting in my computer file.
~Beverly Lewis






Link:

I'm a writer; it's not just what I do, but who I am.
~Beverly Lewis






Link:

One of my earliest memories was of seeing horse-drawn buggies with little Amish children peering out at me from the back, their legs dangling as they jabbered in Pennsylvania Dutch, sometimes pointing and giggling at my family following slowly behind them in our car.
~Beverly Lewis






Link:

If you're a good Amish girl, you're courting, you have three or four different beaus, and you go out and stay out all night. That's just their tradition. They date under the covering of night. No one knows who they're dating or seeing until two weeks before they're going to be married. It's how they've done it for 300 years.
~Beverly Lewis






Link:

Growing up around Amish farmland, I enjoyed the opportunity to witness firsthand their love of family, of the domestic arts - sewing, quilting, cooking, baking - as well as seeing them live out their tradition of faith in such a unique way.
~Beverly Lewis






Link: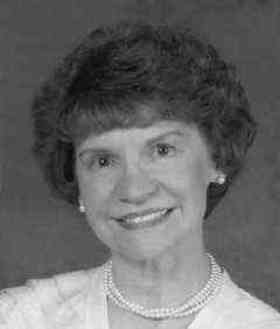 Find Beverly Lewis on Ebay!
Share:
Permalink:

Browse: