Quotations and aphorisms by
Ben Lloyd-Hughes

:

Funnily enough, I did a play called 'Jumpy' on the West End before I did 'Divergent,' and there was an essence of that character I played, called Cam, in Will. In the sense of his vulnerability, and... he had a sense of humor that comes out of adversity, similar to Will.
~Ben Lloyd-Hughes






Link:

I'm not on Twitter or Facebook or anything. I just feel like my life is better without it.
~Ben Lloyd-Hughes






Link:

My first ever-ever professional role was in a television show in England called 'Love Soup.' It starred Tamsin Greig. I just played a small role - I think officially my role was 'teenage boy' - it was one episode.
~Ben Lloyd-Hughes






Link:

I had a place at university to study theology and philosophy. I got the divinity prize at my school two years in a row. Probably because there were only 10 of us, but still.
~Ben Lloyd-Hughes






Link:

I come from West London. I support a football team there called Queens Park Rangers, whom I'd like to give a shout-out to. I'm a die-hard Rangers fan. I think that I would always hopefully have a strong connection to and live in London, because it's a brilliant city.
~Ben Lloyd-Hughes






Link:

I have an older brother who's an actor and a grandfather who was an actor.
~Ben Lloyd-Hughes






Link:

My mum still says the biggest mistake I ever made was not being Benedict Lloyd-Hughes. She's very upset. But the only one who calls me Benedict in real life is my granny.
~Ben Lloyd-Hughes






Link:

I did a series in Britain years ago called 'Skins,' and I remember my little sister telling me that I had a Wikipedia page that was talking about me. But then it got deleted because on Wikipedia anyone can write stuff, right? So I think that it got sabotaged. But this is years ago, so it got taken down. I don't think it exists anymore.
~Ben Lloyd-Hughes






Link:

The books I used to love as a kid, I used to read football books - and by that I mean soccer books - stories about boys in school who started to play football and then became the captain. I'd read them cover to cover. I just got lost in them.
~Ben Lloyd-Hughes






Link: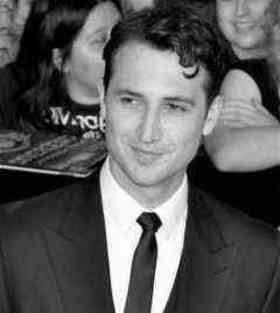 Find Ben Lloyd-Hughes on Ebay!
Share:
Permalink:

Browse: