Quotations and aphorisms by
Ben Bass

:

I liked 'Deadwood.'
~Ben Bass






Link:

I love the 'Mildred Pierce' miniseries.
~Ben Bass






Link:

I'm sort of awkward with technology, and I think I'm the type of guy who would have something cool happen to him, and it would take, like, five days to figure out how to tweet it.
~Ben Bass






Link:

The way I navigate scenes is through what I perceive to be the emotional truth of the character: what he wants from moment to moment.
~Ben Bass






Link:

I played a lawyer once, and I had about three or four weeks before we shot, so I was able to go to court and watch lawyers at work. Some were good lawyers and some were bad lawyers, but it was essential. The more time you have to prepare, the better. Always.
~Ben Bass






Link:

There's a lot of writing in television that can sound like it's taken out of a package, and the way to get around that is to not allow yourself to deliver it that way.
~Ben Bass






Link:

One of the ways that you reveal character is by getting a character into a situation and seeing what they do.
~Ben Bass






Link:

'The Wire's definitely one of them. 'The Sopranos' is one of my all-time favorites. Those are two big ones for me.
~Ben Bass






Link: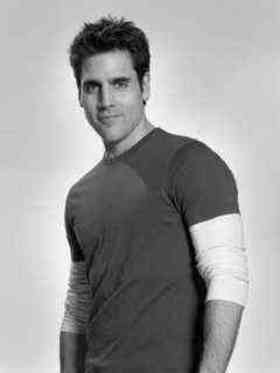 Find Ben Bass on Ebay!
Share:
Permalink:

Browse: