Quotations and aphorisms by
Bailey Chase

:

I had grand visions of being in professional sports. But when reality set in, I went, 'Oh, OK. I'll just move to Hollywood and be an actor.' I didn't want to look back on my life and wonder, 'What if I had done this? Or I had done that?'
~Bailey Chase






Link:

'Saving Grace,' even though fictionally it was set in Oklahoma, we shot it right outside of L.A.
~Bailey Chase






Link:

Once a Cubs fan, always a Cubs fan.
~Bailey Chase






Link:

'Damages' was cool. It brought me back to New York for a little while, so that was a lot of fun, and I was obviously very excited about the opportunity to work with Rose Byrne and Glenn Close. I'd been a fan of that show before I started working on it.
~Bailey Chase






Link:

'Longmire' is more of a show about the characters, and you couldn't pay a bigger compliment than to want to know more about my character, or the characters on the show.
~Bailey Chase






Link:

It was a great time to grow up in Chicago. It was the mid-'80s, and we had the '85 Bears and the Michael Jordan era.
~Bailey Chase






Link:

I was growing up with a single mom who'd be at work when I came home from school. So I'd just turn on the TV. I grew up watching old Clint Eastwood westerns. I adopted him as one of my male role models.
~Bailey Chase






Link:

George Clooney had the web of celebrity from television and doing 'ER,' and he's able to parlay that into films. God willing, I'll be up there in a few years.
~Bailey Chase






Link:

I live in Hollywood, California. It's absolutely nothing like Absaroka County, Wyoming. For me, it's a great escape and I really enjoy it.
~Bailey Chase






Link:

I went to church as a kid, but it was as much a social thing as anything going to the youth group with the other kids and whatnot. It wasn't until I got out of college that I got on my own religious trip and started finding other things out there as well as philosophies. I've kinda been on my own spiritual path since then.
~Bailey Chase






Link:

I prefer to do cable TV because it allows you the time to do other things. I definitely have an eye on doing more work in features and playing different characters, but I am also a big fan of going on vacation and playing golf and going to the beach.
~Bailey Chase






Link: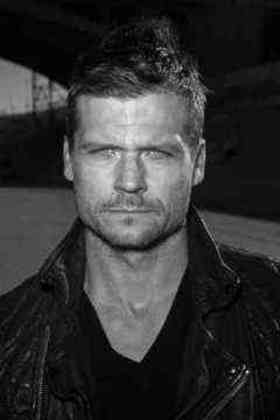 Find Bailey Chase on Ebay!
Share:
Permalink:

Browse: