Quotations and aphorisms by
Austin Grossman

:

My ultimate game - or at least one I would really like to see - would be something where it was like the beginning of George R. R. Martin's 'Game of Thrones', where you're Ned Stark, and you know that one of your friends has been murdered, and you go to the capital city and you have to navigate this web of court intrigue.
~Austin Grossman






Link:

Writing a novel was completely awesome because parts of it could suck and I could throw them away. I didn't have to know the ending until I got there.
~Austin Grossman






Link:

Video games are a huge, incredibly popular, world-transforming medium.
~Austin Grossman






Link:

With 'Invincible', I wanted to create my own version of the Marvel or DC universe, with my own heroes and villains.
~Austin Grossman






Link:

I'm really curious about the memory of Nixon for people who grew up under Clinton. What do people remember of him? In his day, the definition of a conservative right-wing president is more like a centrist in our own time. He's also one of our funnier presidents - just a really good character to write about.
~Austin Grossman






Link:

Nixon is fascinating because he's our most alienated president. Everybody felt that they never knew who he was - that's palpable in the histories. His face is so cartoony that he's become this cartoon figure. I never really related to the romanticization of J.F.K., and I knew too much about Reagan to idealize him. Nixon falls in between.
~Austin Grossman






Link:

The video game story-development process is incredibly broken.
~Austin Grossman






Link: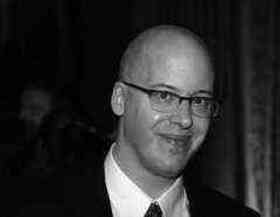 Find Austin Grossman on Ebay!
Share:
Permalink:

Browse: