Quotations and aphorisms by
Ashley Bell

:

Doing voiceovers is so great because even though many people would think it's just your voice, you really do use all your physicality. I've done everything from playing a butterfly to Alice in Wonderland when she's 10 feet tall, so it allows you to be an actor and build new characters.
~Ashley Bell






Link:

My dad knows every single accent from being an old Yiddish grandpa to being Indian or Jamaican. It was very cool to grow up with that.
~Ashley Bell






Link:

I got into acting for the chance to be many different people and many different characters. I love hiding in a role and doing the research. If there is an opportunity to change my body, I will change my body. I'll slip in and disguise myself in a role. That is a really big treat for me.
~Ashley Bell






Link:

I always say horror films are great date movies. In the first twenty minutes, you're going to end up in each other's arms.
~Ashley Bell






Link:

It's been said that horror films are experimental forms of art, and I agree. As an actress, you're put in positions and have to experience emotions that are way beyond reality, whether fighting in a post-apocalyptic world or being possessed by the Devil.
~Ashley Bell






Link:

I come from a theater background. I studied acting at NYU and also the Groundlings in L.A.
~Ashley Bell






Link:

My dad had such a cool job. When you're a voiceover actor, it's a whole different skill - you're bringing these huge, larger-than-life monsters and characters to life. And, also, you have to learn accents.
~Ashley Bell






Link:

I'm a huge LeBron James fan. I love The Heat. He's an incredible basketball player.
~Ashley Bell






Link:

The chance to play a character with a split personality is an actor's dream.
~Ashley Bell






Link:

I've been very physical my whole life. I've done a lot of ballet, fencing and karate, and everything.
~Ashley Bell






Link:

For me, working is the ultimate vacation, for lack of a better word. Its being in-between jobs were it becomes emotional, and brutal, and draining.
~Ashley Bell






Link:

Growing up, I was a huge fan of horror movies. There's nothing more fun than going into a movie with a smile because you know you're going to be scared to death. There's something thrilling about sitting there waiting for a scare to happen.
~Ashley Bell






Link:

My dad does tons of voiceovers; he was Duke in 'G.I. Joe' and 'Transformers' and Handy, Lazy, and Grouchy Smurf, so I grew up with the best bed time stories ever.
~Ashley Bell






Link:

After school, my mom would pick me up and I would just go to visit my dad in the recording studio, and I would see him working with Mark Hamill or hear him doing the 'Transformers' or a 'G.I. Joe' or the 'Rugrats.'
~Ashley Bell






Link:

Growing up, I always wanted to always be something new. I thought if I was an actress, I would have a chance at doing it all. What's incredible about this profession is every role you play; you learn a different skill set. That really appealed to me.
~Ashley Bell






Link: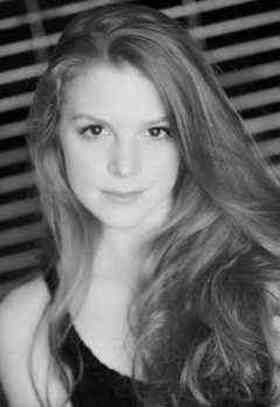 Find Ashley Bell on Ebay!
Share:
Permalink:

Browse: