Quotations and aphorisms by
Andy Daly

:

I never really thought I had much to add to the conversation that was occurring at 'MADtv.' I didn't know what I would do on the show. But I showed up, and I was surprised - it was fun to work on. Everybody there was really nice, and they seemed to be interested in my contributions.
~Andy Daly






Link:

When I graduated from college, I moved to New York and started doing improv because I read all about the early 'Saturday Night Live' guys having come through Second City and learning how to improvise, so I wanted to get immediately into that.
~Andy Daly






Link:

It's so cliche, but I love the feeling you get from improv that anything can happen. The audience is already accepting that there are no props or costumes or furniture, so the performers can be anywhere doing anything; cut from underground to space, and it doesn't matter.
~Andy Daly






Link:

The first 'Saturday Night Live' season I was heavily interested in was the one with Martin Short, Billy Crystal, and Christopher Guest. There was just something about Martin Short in particular. I really related to him and hung on his every word and mannerism, so I started impersonating all of his characters as an 8th grader.
~Andy Daly






Link:

I love to play characters who are stuffy and nerdy who either then have a dark side or are pushed to a breaking point.
~Andy Daly






Link:

I never feel like I have anything. People can tell me a thousand times, 'You're the guy, you're the guy,' and I'm just like, 'We'll see when I'm on the set.'
~Andy Daly






Link:

If I do a bit on stage, I prepare too much. Those bits are all really, really carefully written, and overwritten, and researched. I really don't feel like I can wing it. So I write it out word for word, and when I'm onstage I'll improvise around it.
~Andy Daly






Link:

One of my favorite comedy performances of all time is Charles Grodin in 'Midnight Run,' and in a lot of things he's done. I think he's hilarious as the straight man, playing it real.
~Andy Daly






Link:

I had a fifth grade teacher who, as a very small way of trying to contain my class clown energy, gave me 10 minutes at the end of class every Friday to present whatever I wanted. A lot of the time, I did an Andy Rooney impression. I would sit at her desk, empty it, and just comment on what was in there.
~Andy Daly






Link:

I think I'm one of those guys who was sort of always in comedy. I thought of myself - and other people seemed to think of me - as funny from a very young age. I was a very young comedy nerd and I even did sketch comedy in high school and college. I wrote and shot sketches on video and acted in them.
~Andy Daly






Link: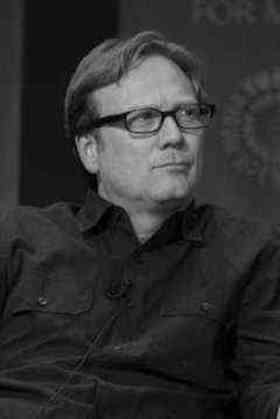 Find Andy Daly on Ebay!
Share:
Permalink:

Browse: