Quotations and aphorisms by
Andrew Solomon

:

People who are different are constantly dealing with families who don't understand them.
~Andrew Solomon






Link:

Kids with Down syndrome are, by and large, quite affectionate and relatively guileless, and frequently, the attachments to them grow and deepen. And the meaning that parents find in it grows and deepens.
~Andrew Solomon






Link:

One of the things that frequently gets lost in descriptions of depression is that the depressed person often knows that it is a ludicrous condition to feel so disabled by the ordinary business of quotidian life.
~Andrew Solomon






Link:

I'm attached to my children with whatever flaws they have, and if some glorious angel broke through the living room ceiling and offered to exchange them for other, better children, I'd cling to my kids and pray away this specter.
~Andrew Solomon






Link:

I had always thought of myself as fairly tough and fairly strong and fairly able to cope with anything. And then I had a series of personal losses. My mother died. A relationship that I was in came to end, and a variety of other things went awry.
~Andrew Solomon






Link:

I like the relative literacy of at least some of England. I mean, I didn't come for the food or the weather!
~Andrew Solomon






Link: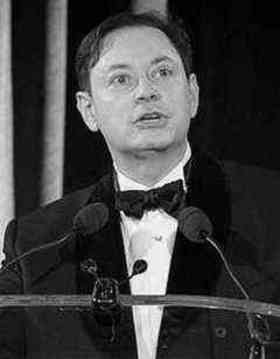 Find Andrew Solomon on Ebay!
Share:
Permalink:

Browse: