Quotations and aphorisms by
Andrea Barrett

:

The thing I'm particularly interested in is natural history. In its heyday, the mid- and late-nineteenth century, when people were going out and gathering the first huge caches of data and trying to understand what was living and growing everywhere, there was such a sense of freshness to that pursuit. It's very exciting.
~Andrea Barrett






Link:

There's actually nothing interesting about me except what I write.
~Andrea Barrett






Link:

I grew up on Cape Cod. We didn't live right on the water, but I could walk to it and did every day.
~Andrea Barrett






Link:

I wanted to be a scientist. My undergraduate degree is in biology, and I really did think I might go off and be some kind of a lady Darwin someplace. It turned out that I'm really awful at science and that I have no gift for actually doing science myself. But I'm very interested in others who practice science and in the stories of science.
~Andrea Barrett






Link:

My mother was largely a housewife until she and my father were divorced. No one in the family read for pleasure - it was a very unintellectual household - but my mother did read to us when we were little, and that's how I started to read.
~Andrea Barrett






Link:

By junior high, I was a horrible student. But during my sophomore year of high school, I did have a fabulous English teacher, and I would go to school just for her class and then skip out afterwards. That's actually when I started writing, although I didn't think of it then as something I might someday do.
~Andrea Barrett






Link:

I think the landscape you grow up in probably does mark you in ways you don't even understand.
~Andrea Barrett






Link:

I think most fiction writers naturally start by writing short stories, but some of us don't. When I first started writing, I just started writing a novel. It's a hard way to learn to write. I don't recommend it to my students, but it just happens that way for some of us.
~Andrea Barrett






Link:

For a sculptor, a painter, a weaver, a potter, the dialogue between one's materials and what one makes from them is easy to see: discover a new material or a new way to use a familiar one, and new things can be made, sometimes leading to the discovery of more new material, leading to more creation.
~Andrea Barrett






Link:

I've never been to a black-tie thing in my life. I didn't even go to my prom.
~Andrea Barrett






Link:

Margot Livesey, my dear friend, reads all the drafts of what I write, and I read hers. We have an intense working relationship. I've been really lucky to know her. She's a great reader and teacher as well as an astonishingly good writer.
~Andrea Barrett






Link:

In the story I eventually called 'Archangel' and published in 2008, Eudora MacEachern, working as an assistant to a surgeon at a hospital in Archangel, one night finds outside the gates an exhausted and frostbitten soldier crouched over the reins of a pony sleigh carrying the body of another soldier.
~Andrea Barrett






Link:

I am, as are most writers, just hugely obsessive, and so are many of my closest friends, who tend to be writers or scientists. It's a trait of human nature that I'm particularly in touch with. So I tend to project it onto my characters.
~Andrea Barrett






Link:

All my life, books have felt alive; some more so than people, or rather, some people. Alive - this has to do with me, I know, and not the books - in a way that some people aren't. Alive as teachers, alive as minds, alive as imaginative triggers.
~Andrea Barrett






Link:

Infectious disease exists at this intersection between real science, medicine, public health, social policy, and human conflict. There's a tendency of people to try and make a group out of those who have the disease. It makes people who don't have the disease feel safer.
~Andrea Barrett






Link:

I've always written about people who have very abstracted in a certain way. I write about scientists and artists and musicians. I write about people who live in their heads who are very obsessed about a certain set of details in the physical world.
~Andrea Barrett






Link:

When I'm sniffing around new territory, I often choose, rather randomly, one general book and then follow its bibliography and notes to other, more specialized works and to the primary source material.
~Andrea Barrett






Link:

The cure until the late 1940s, when there was an antibiotic discovered for tuberculosis, was basically rest. It was fresh, cold air, lots of food - five meals a day, lots of sleep, not very much talking, and for some people, complete stillness.
~Andrea Barrett






Link:

I read a lot, very passionately, from the time I was very young, but it was a constant battle; my mother would more or less let me be, but with my father, I was always searching for a place where he wouldn't find me. Whenever he saw me reading, he would tell me to put the book down and go outside, act like a normal person.
~Andrea Barrett






Link: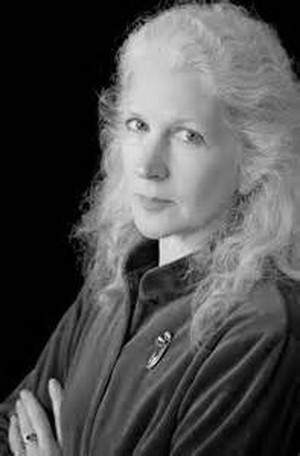 Find Andrea Barrett on Ebay!
Share:
Permalink:

Browse: