Quotations and aphorisms by
Amal Clooney

:

I want to work on cases that I feel the most passionate about.
~Amal Clooney






Link:

A horseman's head is in Athens, and his body is in London: Poseidon's torso is separated between Greece and the U.K. This means that they cannot be celebrated and appreciated as a whole in the country they came from.
~Amal Clooney






Link:

The first piece of advice I would have from my experience is that governments need to be vocal about human rights.
~Amal Clooney






Link:

If you're a woman lying on the beach in the Maldives, you might want to know that a kilometer away, another woman is being flogged. And you might want to find your own way to protest that.
~Amal Clooney






Link:

There was a break in the proceedings when Peter Greste was deported, and that was considered sufficient then to allow the executive to intervene.
~Amal Clooney






Link:

I think it's important for tourists to know the facts of what's happening in the Maldives. I don't think people realize that there's a flogging taking place a kilometer away when they're sunbathing in their resort.
~Amal Clooney






Link:

If you are a lawyer, and you want to take on easier cases, you can prosecute traffic violations or something. You'd have a very high rate of success, and you probably could sleep more easily at night. But that's not what drives me.
~Amal Clooney






Link:

Democracy is dead in the Maldives.
~Amal Clooney






Link: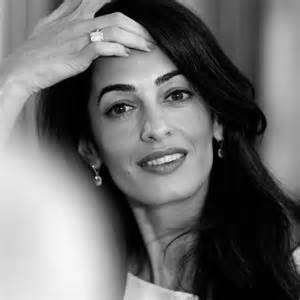 Find Amal Clooney on Ebay!
Share:
Permalink:

Browse: