Quotations and aphorisms by
Alex Kurtzman

:

I think that the line between television and features started to blur a couple years ago. The standards started to become the same, which is that the idea had to be very loud. The show didn't have to be loud; the idea had to be loud. It had to cut through the clutter.
~Alex Kurtzman






Link:

In one way or another, everybody has this experience in their lives... the moment when you have to define your relationship to family and how your family's made you who you are, whether you've spent your life running from your family or deeply connected to your family.
~Alex Kurtzman






Link:

There are very few actors who are truly good at improvising; that's a real skill.
~Alex Kurtzman






Link:

The bad guy in any good storytelling is always, in some weird way, a mirror for your hero's journey and for the challenges that they are facing and is some weird physical externalization of that fear that the character is holding onto and has to overcome.
~Alex Kurtzman






Link:

My house is basically like Halloween, 365 days a year, with my son.
~Alex Kurtzman






Link:

What your character does for a living is one of the most important choices you can make in a screenplay, even if their job is tangential to the story, because it tells you everything about the condition of their life. Are they doing what they love? Are they doing what they hate?
~Alex Kurtzman






Link:

When you're a kid, and you're a superhero lover, the holy trinity is Batman, Superman and Spider-Man, so to be able to take any of those and play with it is a huge joy.
~Alex Kurtzman






Link:

When I was a kid, going to Universal Studios, which was all I wanted to do, all the time, there was a show that was all the monsters, and I loved that show. I was obsessed with Dracula. I was obsessed with Frankenstein. I was obsessed with the Wolfman.
~Alex Kurtzman






Link:

When you're watching a Hitchcock movie, you, for most of the movie, are playing the guessing game. What's the endgame? What's the plot? How are these people involved? It's the best way to tell the story, and as a viewer, that's what you want to experience.
~Alex Kurtzman






Link:

I think we invite people into our living rooms every week through the television because we have emotional connections to them, or they make us laugh or reflect some part of ourselves that we want to live in.
~Alex Kurtzman






Link:

I think there's a fundamental distinction between character-driven movies that are just really lovely slice-of-life movies and character-driven movies that you remember 20 or 30 years later; the common denominator with the ones you remember is that they all have some really complicated emotional problem at their core.
~Alex Kurtzman






Link:

Here's what I'll say: some toys should be movies, and some toys should not be toys, and I'd like to believe we know the difference between those two things. The movies that work, work when there is a story there that you can take the toy out of, but when you put the toy in, it becomes an even more amazing experience for whatever reason.
~Alex Kurtzman






Link:

With a series, keeping the quality high and writing incredibly fast, that's the first lesson you learn. You can't be real precious. When you're doing a feature film, you have 2 1/2 months; you sort of take your time. It's a different animal.
~Alex Kurtzman






Link:

I am a crazy fan of movies like 'The Wild Bunch' or 'Wages of Fear,' where you're rooting for the bad guys.
~Alex Kurtzman






Link: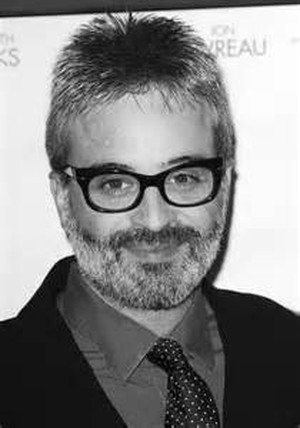 Find Alex Kurtzman on Ebay!
Share:
Permalink:

Browse: