Quotations and aphorisms by
Aimee Garcia

:

I have been a fan of Dexter since the pilot. Once I got the audition I just squealed, and you would have thought I just won 45 million dollars.
~Aimee Garcia






Link:

Education equals choices. I have been blessed with the choice to be anything I ever wanted to be, and I truly owe my happiness to my family and education.
~Aimee Garcia






Link:

To me, acting is like tennis. You're only as good as the person you're playing with, so if you're playing with Michael C. Hall, what do you have to worry about?
~Aimee Garcia






Link:

It's so exciting to headline a film. It's not every day you see a Latina carrying a full-length feature.
~Aimee Garcia






Link:

In 'George Lopez', I played Veronica who's a bratty 18-year-old, and so I feel like it's much easier for me to play that because I feel like a late bloomer. It wasn't difficult or challenging at all because it's not like I haven't been a teenager.
~Aimee Garcia






Link:

I felt completely at home in Mexico - speaking Spanish to my cousins, running around Acapulco and stuffing my face with mole and homemade tortillas. Mexico opened my heart.
~Aimee Garcia






Link:

Latinos are the fastest growing minority, and we're obviously not going anywhere. We're extremely loyal as a people, and I think Hollywood is starting to recognize that. It's very rare for a major studio to nationally distribute a film with Latino talent, not only in front of the camera, but also behind the camera.
~Aimee Garcia






Link:

I always promised myself if I ever got the chance to do a 'Flashdance'-type of movie, I would do my own dancing. I can say with pride that every single dance move in 'Go For It!' is my own dance move.
~Aimee Garcia






Link:

When I was a kid, it wasn't very often that I could go to the movies and see an entire movie carried on the shoulders of someone who looked like me.
~Aimee Garcia






Link:

I'm dating a very high-maintenance career.
~Aimee Garcia






Link: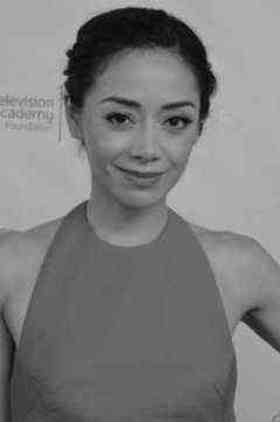 Find Aimee Garcia on Ebay!
Share:
Permalink:

Browse: