Quotations and aphorisms by
Rob Sheffield

:

That's the rub about 'Community' - for all the high-concept cleverness, it really comes down to vulgar humanism, the dumbest kind of sentimental identification. We watch it because we like these people and we miss them when they don't show up. They become part of the stories we tell ourselves.
~Rob Sheffield






Link:

Ah, the bond between English boys and California girls. For those of us who aren't either, it's a bond that fascinates and mystifies. So much of the world's favorite music comes out of that relationship.
~Rob Sheffield






Link:

'The Queen Is Dead' is not merely the Smiths' best album, but it is one of those timeless, perfect, inexhaustible artifacts that could only have been made by a gang of sullen, sun-deprived rock & roll boys fighting off adulthood tooth and nail.
~Rob Sheffield






Link:

At an incredibly divisive point in pop history, Donna Summer managed to create an undeniable across-the-board experience of mass pleasure - after 'Bad Girls,' nobody ever tried claiming disco sucked again. It set the template for what Michael Jackson would do a few months later with 'Off The Wall.'
~Rob Sheffield






Link:

Just as Bowie, Zeppelin, etc., became rock stars by remaking themselves in the image of the California girls, the Go-Gos became rock stars by pretending to be the Buzzcocks and the Sex Pistols. Jane Wiedlin always said her biggest influence was growing up in L.A. as a Bowie girl.
~Rob Sheffield






Link:

Like many other touchstones of twenty-first-century pop culture, 'The Sopranos' was hatched in the late Nineties, predicting a future that never arrived. It was designed for a decade that would be just like the Nineties, except more so, in an America that enjoyed seeing itself as smarter and braver and freer than ever before.
~Rob Sheffield






Link:

I will always love the Clash, because I loved them so much when I was fourteen, and I love how you can start a conversation with almost literally any dude about the Clash.
~Rob Sheffield






Link:

That's the secret of 'True Blood' - all the creatures that roam Bon Temps become a metaphor for our insatiable lusts and inner desires. Humans craving what they can't have and those secret appetites transforming them into beasts, or even killers.
~Rob Sheffield






Link:

The main job requirement for a network-news anchor is thinking it's the only important job in the world. This is a field where solemn gravitas isn't a drawback; it's the whole point.
~Rob Sheffield






Link:

Big Star invented a vision of bohemian rock & roll cool that had nothing to do with New York, Los Angeles or London, which made them completely out of style in the 1970s, but also made them an inspiration to generations of weird Southern kids.
~Rob Sheffield






Link:

One nice thing about growing up Catholic is it makes you open-minded about other people's religions, since ours is nuttier than yours.
~Rob Sheffield






Link:

Baseball's Opening Day is full of time-honored traditions: the President throws out the first ball, the Cubs' starting pitcher walks away with a 54.00 ERA, the Royals get mathematically eliminated from the pennant race.
~Rob Sheffield






Link:

'So You Think You Can Dance' comes on as a high-minded leap up the evolutionary ladder from other reality shows - on this one, you're supposed to learn something, and the guest judges are fellow dance professionals rather than actual celebrities.
~Rob Sheffield






Link:

When I started out as a music journalist, at the end of the 1980s, it was generally assumed that we were living through the lamest music era the world would ever see. But those were also the years when hip-hop exploded, beatbox disco soared, indie rock took off, and new wave invented a language of teen angst.
~Rob Sheffield






Link:

You can hear the Celtic heartbeat all over Europe and America, from Bing Crosby to Jack White, from the Smiths to My Bloody Valentine, from House of Pain to Marky Mark and the Funky Bunch.
~Rob Sheffield






Link:

The 2000s were the time when bromance became a kind of love that dared to speak its name. As a high-water mark of bro culture, nothing can ever top the MTV series 'Bromance,' with Brody Jenner and his search for a new BFF.
~Rob Sheffield






Link:

Hometown Aerosmith fans are different from other Aerosmith fans, and that mainly has to do with Joe Perry. It's tough to overstate his strange grip on the local psyche. Tyler is a star who belongs to the whole world, but Perry, that dude belongs to Boston.
~Rob Sheffield






Link:

Movies for adults sucked in the 1980s, and music for adults sucked even worse; whether we're talking about Kathleen Turner flicks or Sting albums, the decade's non-teen culture has no staying power at all.
~Rob Sheffield






Link:

Thanks to the greatest invention of recent years, the MP3-playing alarm clock, I can now choose the song that wakes me up in the morning.
~Rob Sheffield






Link:

When Ke$ha tries to rap like L'Trimm, she sounds like any ordinary lonely teenage girl stuck in a nowhere town, singing along to her radio and dreaming of a party where she's the star. Ke$ha's greatness is that in her voice, you can hear both the loser girl and the star. All hail the Queen of Noi$e!
~Rob Sheffield






Link:

Celebrity despicability is a precious thing.
~Rob Sheffield






Link:

Thank you for the music, Sleater-Kinney. This gang of three was the best American punk rock band ever. Ever.
~Rob Sheffield






Link:

We all get as miserable as Erika M. Andersen sometimes, but we rarely approach her musical-ideas-per-miserable-minute ratio.
~Rob Sheffield






Link:

It was in that bubble after Vatican II when it seemed like the best time ever to grow up Catholic. It was a time when the church was so connected to the world.
~Rob Sheffield






Link:

'American Horror' is the debasement of the suburban family, the way a lonely kid would have imagined it in the Seventies.
~Rob Sheffield






Link:

Rebecca Black might sing like a robot, but that's just proof she has evolved beyond us. Her vocal is just a slightly exaggerated version of the robot glitch-twitch stutter that's been mainstream pop vocalese for the past 10 years or so.
~Rob Sheffield






Link:

You'd think if anyone could charm America into caring about the evening news, it would be Katie Couric, the Tri Delt from Virginia who became America's sweetheart on the 'Today' show. But her ratings have been dismal - she comes in last place every week.
~Rob Sheffield






Link:

Julia Louis-Dreyfus is just perfect in 'Veep.' She gets to show off the spiky claws beneath her patrician finesse. The obvious way to play 'Veep' would be to make Louis-Dreyfus a folksy heroine, one with more common sense or populist heart than her enemies. But she isn't one.
~Rob Sheffield






Link:

Watching the evening news in 2011 is a strange time-travel experience. 'The CBS Evening News,' 'ABC World News' and 'NBC Nightly News' haven't changed their style over the decades, still going for that old-fashioned mix of voice-of-authority pomp and feel-good fluff. The difference is that people aren't watching.
~Rob Sheffield






Link:

The sax solo as we know it today would not exist without Gerry Rafferty. His 1978 soft-rock classic 'Baker Street' has to be the 'Ulysses' of rock & roll saxophone, giving the entire chorus over to Raphael Ravenscroft's sax solo, creating one of the Seventies' most enduringly creepy sounds.
~Rob Sheffield






Link:

One of the billions of things I love about Beyonce: The harder she tries to come on crazy, the less crazy she sounds.
~Rob Sheffield






Link:

One of the best moments of any Liars show is hearing the crowd squawk 'We're doomed! We're doomed!' on cue during 'We Fenced Other Houses with the Bones of Our Own.' Maybe not the most uplifting audience sing-along in the indie rock world, but one of the most reliably entertaining.
~Rob Sheffield






Link:

Like most fans of 'So You Think You Can Dance,' I wouldn't know a pasodoble if it beat me with a rake.
~Rob Sheffield






Link:

Davy Jones was the grooviest of the Monkees, which makes him one of the grooviest pop stars who ever existed. He was the best dancer in the Monkees, the Cute One, the one with the coy English accent, the bowl-cut boy-child who shook those cherry-red maracas and always got the girl. He was also the guy who stole David Bowie's original name.
~Rob Sheffield






Link:

Hardly anyone liked R.E.M. who didn't like them way too much, so part of being an R.E.M. fan meant getting wildly overinvested and then feeling vaguely disappointed by whatever they did next.
~Rob Sheffield






Link:

The first season of 'Community' stumbled a bit because the plotlines too often veered into realism, but that is not a problem anymore. Not when prize episodes concern a campuswide blanket fort, or a secret garden with a magic trampoline.
~Rob Sheffield






Link:

'Buncha Losers' comedy is one of those homegrown American art forms, up there with infomercials and Elvis-shaped soap carvings. No other civilization could have invented it. The French took a stab with Sartre's 'No Exit,' but then they had to ruin it with a lesson at the end.
~Rob Sheffield






Link:

'The Voice' has lots of singers who fit the 'Idol' mold of young, innocent ingenues with psycho stage moms. But it also has long-suffering adult pros, with a whiff of thirtysomething despair in their voices. That adds an edge of realness.
~Rob Sheffield






Link:

Our amour fou with 'The Sopranos' is headed for long-term parking, like so many of its most memorable characters. We'll never see a show like this again.
~Rob Sheffield






Link:

Both of my books, 'Love Is a Mix Tape' and 'Talking to Girls About Duran Duran,' are about how music gets tangled up with all our other emotional memories. Since I'm an obsessive music fan, I'm always seeking out new sonic thrills.
~Rob Sheffield






Link:

You can't beat the beehive for glam punkette attitude.
~Rob Sheffield






Link:

Sending Paris Hilton to jail for being the most loathed celeprosy lesion in the history of the species seems like a happening idea at first - forty-five days at Century Regional Detention Center is so the new thirty days at Promises Malibu! But it sets a dangerous precedent to jail celebs just because someone hates them.
~Rob Sheffield






Link:

Ronnie Spector's hair was taller and meaner and scarier than all four Shangri-La's combined, plus the drummer from the Honeycombs. You just know her rat-tail comb was a switchblade.
~Rob Sheffield






Link:

Donna Summer would be remembered as a ground-breaking artist today even if she'd retired the day after she recorded 'I Feel Love' in 1977.
~Rob Sheffield






Link:

Loving Duran Duran has been one of the constants of my life, but I have no idea what they would sound like if the women in my life stopped loving them. I guess I'll never know. I could claim that Duran Duran taught me everything I know about women, but that's not exactly accurate: I learned it from listening to girls talk about Duran Duran.
~Rob Sheffield






Link:

Lots of people like Seth MacFarlane. Many other people like watching the Oscars. But nobody likes both, not even Seth MacFarlane, who has no idea what the Oscars are.
~Rob Sheffield






Link:

'American Horror' goes for a very specific kind of Seventies suburban downer ambience - 'Flowers in the Attic' paperbacks, Black Sabbath album covers and late-night flicks like 'Let's Scare Jessica to Death.' It even has 'Go Ask Alice'-era urban legends.
~Rob Sheffield






Link:

On 'Idol,' Steven Tyler will be sitting at a table with two other judges, and part of his job will be keeping his yap zipped while they talk. This makes no sense at all, since Tyler has zero yap-zipping skills.
~Rob Sheffield






Link:

People who wave digital cameras at shows are the same people who sit in front of you at hockey games and wear those giant foam-rubber fingers that say, We're number one!'
~Rob Sheffield






Link:

'Drive,' that's the one. I love dozens of songs by R.E.M., but that's the one, even though it took me 7 or 8 years to start liking it.
~Rob Sheffield






Link:

Every American wants a clean slate, but nobody wants to lose what they've got.
~Rob Sheffield






Link:

Being a pop fan is a lot like Catholic devotion - lots of ritual, lots of ceremony... We touch the icon to enter the sacred space, genuflecting to reliquaries and ostentatoria that make something splendid of our most secret desires and agonies.
~Rob Sheffield






Link:

In the old days, when a star left a still-thriving hit show, they'd celebrate by killing him or her off. But 'The Office' dispatched Michael Scott in a crueler and more final way: they made him normal. Since we're talking about Michael Scott, 'normal' might be stretching it, obviously.
~Rob Sheffield






Link:

It takes only one bad amp to turn your ears to oatmeal: That's how old hippies became Yanni fans.
~Rob Sheffield






Link:

One of the things that make Liars so fascinating after five albums, each one so completely different from the others, is that even though they play around with all the classic tropes of art-damaged angst-noise perv-rock, they exude a totally cheery and boyish enthusiasm onstage, goofing around with their keyboards and beatboxes.
~Rob Sheffield






Link:

Every moment of my life has a soundtrack, so I never know when some song is going to jump me by surprise and bring the memory alive.
~Rob Sheffield






Link:

Madonna was so flamboyant in terms of her look, her style, her public pronouncements, her religious taboo-smashing.
~Rob Sheffield






Link:

In their heyday, the Pet Shop Boys were the Interpol of the Eighties, dressing up to sing really weird pop songs about lust and loneliness in the big city. They're low-pro now, not retro-worshipped in the manner of Depeche Mode, New Order, or The Cure, but you can hear the reason why - these guys are too sad.
~Rob Sheffield






Link:

Why are Franz Ferdinand the perfect live band? They just are.
~Rob Sheffield






Link:

Every now and then, Prince decides to try being a normal rock star. You know, the kind who does a professional arena tour where he plays the hits. But part of what makes him such an eternally fascinating star is that he lives in his own private purple world, even when he sets out to make the house quake.
~Rob Sheffield






Link:

Most of an award-show host's job is showing up and keeping a cool head and soldiering through it, whether it's the Oscars or the Hallmark Channel's 'Hero Dog Awards.'
~Rob Sheffield






Link:

The key thing about LCD Soundsystem is that people always wanted this band to exist. For years, it was glaringly obvious that a band like this should exist, and people were impatiently waiting for them to show up.
~Rob Sheffield






Link:

It's kind of amazing how popular 'Grey's Anatomy' is. What other show can boast such an annoyingly sincere cast of doctors, sniveling through such perfunctory love triangles?
~Rob Sheffield






Link:

Ron Swanson is more than the MVP of the 'Parks and Recreation' squad, more than just the funniest character on TV - he's the perfect depiction of aggrieved American manhood at the twilight of the empire.
~Rob Sheffield






Link:

It goes without saying that 'Buncha Losers' comedies speak to tough times. The massive unemployment of the Reagan years gave us 'Taxi,' 'Cheers' and the genre-defining 'Night Court,' a show you could never admit to watching without making people feel sorry for you.
~Rob Sheffield






Link:

God bless America - what other civilization would give Patrick Dempsey another shot to rule as a sex symbol, twenty years after 'Meatballs III: Summer Job?' His reign as Dr. McDreamy on 'Grey's Anatomy' is proof that there's nothing we love more than giving Eighties celebs a heartwarming second stab at life.
~Rob Sheffield






Link:

'Revenge' is a shameless soap in the style of Eighties shoulder-pad slap-offs like 'Dallas,' 'Dynasty' and 'Falcon Crest.' Yet there's no wink-wink camp.
~Rob Sheffield






Link:

But MTV relishes its vestigial role as a star maker, so every year it puts all its clout into making the VMAs the biggest, splashiest, loudest show-biz extravaganza of the year, honoring all this music for existing, after a year of paying barely any attention to it.
~Rob Sheffield






Link:

'The Sopranos' gets praised as novelistic, but it follows the most banal of life patterns, showing the sheer tedium of being a mobster. It has dead spots, boring plotlines, weak episodes. Characters develop slowly, or don't. Like viewers, a gangster might get bored, fade out of the action, then come back to find none of his debts forgotten.
~Rob Sheffield






Link:

'I'll Tumble 4 Ya' has to be one of the most ridiculous hit singles that any international superstars have given the world.
~Rob Sheffield






Link:

Anyone watching '30 Rock' always knew Tina Fey was playing a fictionalized version of herself, a workaholic comedy writer who also plays one on TV. She's the boss; Liz Lemon just works here.
~Rob Sheffield






Link:

I've built my whole life around loving music. I'm a writer for 'Rolling Stone,' so I am constantly searching for new bands and soaking up new sounds.
~Rob Sheffield






Link:

Do you believe in Madonna? Because Lady Gaga has got something to say about 'Express Yourself,' and she's turned Madonna's fourth-best single of 1989 into her own instant-classic club anthem, 'Born This Way.'
~Rob Sheffield






Link:

Thanks for existing, R.E.M. It's hard to overstate how much these guys changed everything, creating an entire rock audience in their own image.
~Rob Sheffield






Link:

It's easy to see why 'American Horror' is freaking people out. The ultraviolent hallucinations never pause long enough to make sense. In terms of coherence, it makes your average David Lynch movie look like 'Burn Notice.'
~Rob Sheffield






Link:

The hottest trash-disco star in the world: Ke$ha! She has a lot in common with Kiss, actually, even spelling her name with a dollar sign the way Gene Simmons probably always wanted to.
~Rob Sheffield






Link:

It was R.E.M. who showed other Eighties bands how to get away with ignoring the rules - they lived in some weird town nobody never heard of, they didn't play power chords, they probably couldn't even spell 'spandex.' All they had was songs.
~Rob Sheffield






Link:

Seeing Taylor Swift live in 2013 is seeing a maestro at the top of her or anyone's game. No other pop auteur can touch her right now for emotional excess or musical reach - her punk is so punk, her disco is so disco. The red sequins on her guitar match the ones on her microphone, her shoes and 80 percent of the crowd.
~Rob Sheffield






Link: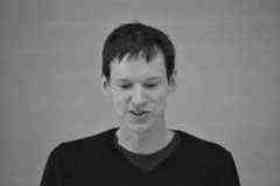 Find Rob Sheffield on Ebay!
Share:
Permalink:

Browse: