Quotations and aphorisms by
Kyle Schmid

:

I'm petrified of spiders. I hate them. I sleep with a glass of water beside my bed every night. I woke up once to take a sip of water and almost swallowed a dead one floating in the glass.
~Kyle Schmid






Link:

I haven't modelled since I was 12 - that was a one-time thing, and I did it as a kid to make a little money to save up for university. Acting is my first love as well as writing and eventually producing and directing.
~Kyle Schmid






Link:

This past year has been something else... it's opened my eyes to many things and many people. It's had its ups and downs and ins and outs. And I believe we've all been able to take something from that and grow in our own imparticular ways. We've over come obstacles, and set in motion opportunities that can change our own individual lives.
~Kyle Schmid






Link:

I have a group of four or five friends that I consider my friends and best friends and people that I want to hold onto for the rest of my life.
~Kyle Schmid






Link:

The first day was memorable for me. I walked into this studio with these giant eyes, slowly met everybody and got to see the story boards and sketches of our characters. I got the see the sets and was just amazed that all this was to be something we all were going to be part of for almost a year.
~Kyle Schmid






Link:

We all are who we are. We're not necessarily good, and we're not necessarily bad. So much television, in the writing, is so one-dimensional, in that aspect, where you have your good guys and you have your bad guys.
~Kyle Schmid






Link:

I'd like to guest star on 'Game of Thrones.' I love period pieces and dark material. I think the show has a good balance of that and some solid characters.
~Kyle Schmid






Link:

Soccer is my first love. I've been playing since I was 4 years old. I traveled the world doing it. I broke my leg when I was 16 or 17, and acting kind of filled the void.
~Kyle Schmid






Link: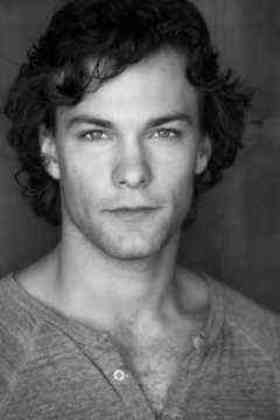 Find Kyle Schmid on Ebay!
Share:
Permalink:

Browse: