Quotations and aphorisms by
Korky Paul

:

If I want the day off, the boss never says 'No.' I paint away listening to an iTunes jazz station called KCSM Jazz Radio. It's perfect. Good music and no news traffic or celebrities.
~Korky Paul






Link:

Pictures are very important. I remember at home we had illustrated editions of Rudyard Kipling's 'Just So Stories' and 'The Jungle Book,' which were read to me. Living in Zimbabwe made it very real, especially the 'Just So Stories' with the 'great grey-green greasy Limpopo.'
~Korky Paul






Link:

When I visit schools, I try to reach kids who perhaps don't have books at home or aren't that keen on reading. Somehow you draw them in with the pictures and then perhaps they'll want to learn more about it. I use a lot of audience participation and find kids who aren't really part of it and try to include them - to draw in those reluctant readers.
~Korky Paul






Link:

There's a certain visual grammar you've got to stick in. For example, if a character has just woken up, draw him in his pajamas with the bed a bit rumpled. Or if he's ill, draw little bottles with red crosses on that immediately communicate medicine, and a box of tissues.
~Korky Paul






Link:

I was brought up in Zimbabwe, and there were seven of us in my family, so it was difficult to read aloud to us all. There weren't that many picture books around in the Fifties in Zimbabwe. My favourite was Heinrich Hoffmann's Struwwelpeter, which was really frightening.
~Korky Paul






Link:

'Winnie The Witch' transgresses all cultural boundaries. Amusingly, there have been attempts to deconstruct the meaning of the books - that Winnie represents society and Wilbur the disabled - but I think it's just a great story.
~Korky Paul






Link: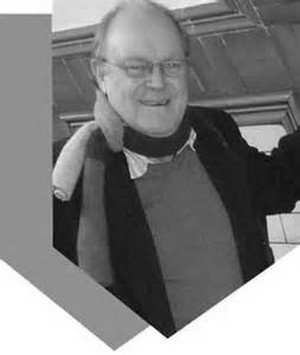 Find Korky Paul on Ebay!
Share:
Permalink:

Browse: