Quotations and aphorisms by
Kay Granger

:

I reached a time in college when I didn't know what I wanted to do. At that time, women's careers were essentially nursing, secretarial and teaching. My mother advised me to get my teacher's certificate.
~Kay Granger






Link:

It has been said that a nation reveals its character by the values it upholds.
~Kay Granger






Link:

I lived in Meadowbrook. I went to church at Meadowbrook United Methodist Church. I went to school at Meadowbrook Elementary School and then Meadowbrook Middle School. I learned to dance at Meadowbrook Country Club. All those things grounded me in one place and I think most of Fort Worth is just like the area I grew up in.
~Kay Granger






Link:

In responding to a terrorist attack, there are only two choices - take the fight to the enemy or wait until they hit you again. In my estimation, America chose the first.
~Kay Granger






Link:

Bottoms line: terrorists are always at work.
~Kay Granger






Link:

I started selling insurance in 1979 and continued doing that until 1985 when I opened my own insurance firm.
~Kay Granger






Link:

Human rights are not a privilege granted by the few, they are a liberty entitled to all, and human rights, by definition, include the rights of all humans, those in the dawn of life, the dusk of life, or the shadows of life.
~Kay Granger






Link:

Having removed the dictator, the allies have moved to put Iraqis in control of Iraq. Now, as they draft and ratify their Constitution, we will indeed see the character of a new Iraqi nation revealed through the principles it chooses to uphold.
~Kay Granger






Link:

It was while starting my business that I saw my first glimpse of government's impact on business.
~Kay Granger






Link:

The blame for the 9/11 attacks lays squarely and exclusively with the Al-Qaeda network.
~Kay Granger






Link: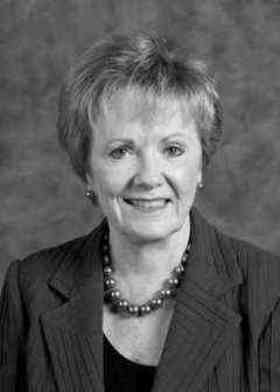 Find Kay Granger on Ebay!
Share:
Permalink:

Browse: