Quotations and aphorisms by
Kai Bird

:

By any definition, what happened in Bhutan in the years 1989-93 was ethnic cleansing. The Bhutanese government denies this and has refused to repatriate any of those forcibly expelled.
~Kai Bird






Link:

One can't live with a child of Holocaust survivors without absorbing some of the same sensibilities that her parents transmitted to her as a young girl. It is an unspoken dread, a sense of fragility, an anxious anticipation of unseen horrors.
~Kai Bird






Link:

The reality is that Israel is a multi-ethnic, multireligious society, and it makes no sense to insist as a precondition for peace that its neighbors recognize it as 'the Jewish state.'
~Kai Bird






Link:

Although I went to college in the United States - Carleton in Northfield, Minnesota - I returned to the Middle East for a year in 1970-71 to study at the American University of Beirut.
~Kai Bird






Link:

Bhutan is a beautiful place. High-end tourists love it.
~Kai Bird






Link:

I know the dangers and the seductions of the Middle East. It is part of my identity. I grew up among a people who routinely referred to the creation of the State of Israel as the Nakba - the catastrophe. And yet I fell in love with and married a Jewish American woman, the only daughter of two Holocaust survivors, both Jewish Austrians.
~Kai Bird






Link:

In 1945, at the beginning of the Cold War, our leaders led us astray. We need to think of the Cold War as an aberration, a wrong turn. As such, we need to go back to where we were in 1945 - before we took the road to a permanent war economy, a national security state and a foreign policy based on unilateralism and cowboy triumphalism.
~Kai Bird






Link:

My father was a Foreign Service officer, a diplomat and an Arabist who spent virtually all his career in the Near East, as it was called in the State Department. So I spent most of my childhood among the Israelis and the Arabs of Palestine, Lebanon, Saudi Arabia and Egypt.
~Kai Bird






Link:

I love the Middle East. My earliest childhood memories are of Jerusalem. I love the colors and smells and cadence of Arabic spoken in the streets of Cairo or Beirut. I also love the modernity and verve of Tel Aviv.
~Kai Bird






Link:

It is one thing to be against unilateralism and against nonhumanitarian interventionism - but it is quite another thing to be against humanitarian interventionism.
~Kai Bird






Link:

Most Americans have no memory of the designs Franklin Roosevelt's New Dealers had for postwar-American foreign policy. Human rights, self-determination and an end to European colonization in the developing world, nuclear disarmament, international law, the World Court, the United Nations - these were all ideas of the progressive left.
~Kai Bird






Link: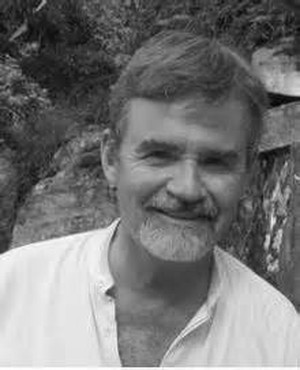 Find Kai Bird on Ebay!
Share:
Permalink:

Browse: