Quotations and aphorisms by
Kacy Hill

:

I have to remind myself constantly that people actually want to hear the music I've made; that's hard for me to digest. I think a live audience is the only tangible evidence you can have that your work is making an impact. It's really humbling.
~Kacy Hill






Link:

I went to this little performing arts school in downtown Phoenix. You had to dance or act, and everyone sang in choir. I started out playing the saxophone, but I always wanted to be in an orchestra. That was a dream as a kid, and there aren't a lot of saxophones in an orchestra.
~Kacy Hill






Link:

I take these vitamins that make my hair grow like crazy. They're called Herpanacine, and I get them on Amazon - they've got echinacea and vitamins A and E. They're really good for your immune system, too. You don't get sick, and they really help your skin, hair, and nails.
~Kacy Hill






Link:

'Bloo' is a compilation of a few songs I've written over the past year, inspired by the necessity of finding happiness in the people I choose to surround myself with.
~Kacy Hill






Link:

I have really sensitive skin, so all I use is Cetaphil Gentle Skin Cleanser and Moisturizing Cream, and then during the day, I'll use CeraVe with SPF, but nothing crazy. My skin also gets really dry, so I do a mask from time to time - or if my skin is feeling dull, then I'll put one on.
~Kacy Hill






Link:

I was on Kanye's Yeezus tour as a dancer, but really, I was a Vanessa Beecroft model. I was one of the three 'dancers' who couldn't dance and was more of an accessory than an individual. Vanessa was pretty involved. Her style is about a lot of standing. It's very simple but haunting.
~Kacy Hill






Link:

I myself was a wedding photographer when I was, like, 16.
~Kacy Hill






Link:

I have these long nails, but I literally do nothing to them! The thought of filing my nails drives me insane.
~Kacy Hill






Link:

I grew up in Arizona, but I moved to L.A. when I was 18 to model. I was doing work for American Apparel and then got cast in the Yeezus tour. Vanessa Beecroft did the creative direction, and they hired three American Apparel models and nine dancers - it wasn't a lot of dancing; we were mostly just walking.
~Kacy Hill






Link: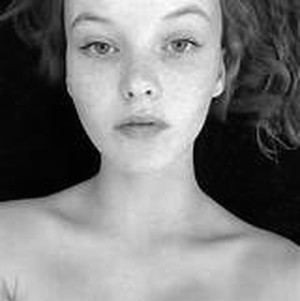 Find Kacy Hill on Ebay!
Share:
Permalink:

Browse: