Quotations and aphorisms by
Justice Smith

:

Everything that I am doing now is what I wanted to do as a kid.
~Justice Smith






Link:

In high school for prom, I asked my girlfriend - we were both into horror movies - by dressing up as a zombie. I had a bloody t-shirt and I spray-painted a giant question mark on my t-shirt and had people hold bloody sings saying, 'Dying to go to prom with you.'
~Justice Smith






Link:

'Catcher in the Rye.' I feel like any brooding teen loves that book.
~Justice Smith






Link:

I really don't follow a strict diet; I just watch my fat intake and stay away from fried foods.
~Justice Smith






Link:

I want to be remembered as someone like Mohammad Ali. He was not just a fighter - he was a freedom fighter.
~Justice Smith






Link:

Stay focused and stay determined. Don't look to anyone else to be your determination - have self-determination. It will take you very far.
~Justice Smith






Link:

I'll be in 'The Get Down' from the creator Baz Luhrmann, and it takes place in the '70s with South Bronx kids growing up at the rise of hip-hop and really when the city was at its financial worst. It's about teens struggling with violence, drugs and gangs and trying to find solace in music and all that good stuff.
~Justice Smith






Link:

My guilty pleasure is competitive cooking reality shows. I don't like cooking shows when it's just about cooking. It has to be competitive - they're fighting and yelling at each other. I am obsessed with those shows, and I have no idea why.
~Justice Smith






Link: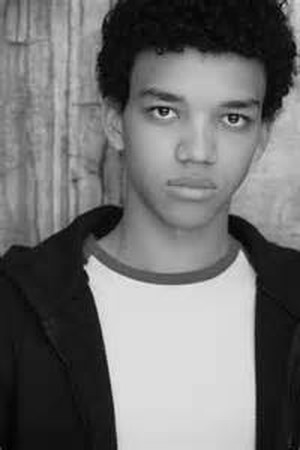 Find Justice Smith on Ebay!
Share:
Permalink:

Browse: