Quotations and aphorisms by
Julia Voth

:

My dream role would be someone anything that Meryl Streep can do. 'Julia and Julia' - I thought that was beautiful. She just had the essence of her. To truly become someone, invoking emotions like happiness and sadness and everything in between, that's what I want to be able to do.
~Julia Voth






Link:

I was successful and I enjoyed modeling, but it got to a point where I felt like I had 'been there, done that.' I wanted something that would inspire me and challenge me. I needed something that required more creativity. I started writing and I started auditioning. Simply posing in front of the camera was no longer enough.
~Julia Voth






Link:

I've always surrounded myself with people who are driven. You can be gorgeous, but if you don't want to work for it, nothing is not going to happen.
~Julia Voth






Link:

There was a modeling agency in my little town where I got my start, but the opportunity came to work in Japan when I was fourteen. My mom went with me until I was seventeen. Her only stipulation was that I had to keep my schoolwork up. My mom was great. She is still my best friend.
~Julia Voth






Link:

I am big in Japan... heightwise! But, yeah, I started modeling there in my teens and into my 20s. I did Calvin Klein, Uniqlo, and lots of magazine covers. It's such a beautiful country, and they have beer vending machines right on the street. Love that!
~Julia Voth






Link:

Performing has always been something I wanted to do. My dad had a video camera and I loved being in front of it.
~Julia Voth






Link:

This guy in L.A. asks for my autograph every time I see him. Then I find out he's eBaying 'em for $50. I'm flattered, but no one's going to pay $50 for anyone's autograph, let alone mine.
~Julia Voth






Link: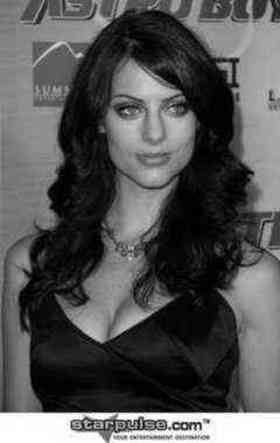 Find Julia Voth on Ebay!
Share:
Permalink:

Browse: