Quotations and aphorisms by
Josh Pais

:

I'm not a singer. I've sung in character, but it's just not my thing.
~Josh Pais






Link:

My process is I try to learn my lines so they're so solid I don't have to think about them or how I'm going to say them.
~Josh Pais






Link:

I always worked pretty steadily. But maybe out of some kind of fear, I put the brakes on letting myself be as successful as I'd like to be. More and more, I've taken the brakes off and let whatever happens happen.
~Josh Pais






Link:

I teach a course called 'Committed Impulse,' and part of the work I do is to get people outside of their heads.
~Josh Pais






Link:

I'm in this new Showtime series called 'Ray Donovan.' I play this guy Stu Feldman who runs Paramount Pictures, so the total opposite to this character.
~Josh Pais






Link:

Sometimes it gets a little uncomfortable to not do everything. That was my modus operandi for many years, but I just feel like I want to do challenging roles.
~Josh Pais






Link:

Even though reality TV is very manipulated, it's all manipulated so that something real happens. And so, our job in this era is to make that real thing happen, because nobody wants to see any more manipulated, pre-planned performances. That era is over.
~Josh Pais






Link:

I created an online program that has audio lessons and PDF worksheets and two hours of video. So it's like a course you can do at home. And people are loving it and getting jobs from it.
~Josh Pais






Link:

Growing up, I started to realize I was surrounded by people who were passionately alive. Seventh Street felt raw, but I found it incredibly theatrical.
~Josh Pais






Link:

I could've shot the whole East Village, because it was and is my neighborhood. But Seventh Street is precious to me.
~Josh Pais






Link:

When we shift back to feeling the sensations in our body and connect to what's in front of us, the creative channel opens up.
~Josh Pais






Link:

I live mostly in New York, but I teach in both New York and L.A.
~Josh Pais






Link:

I grew up in the East Village, in Alphabet City, when it was a very dangerous neighborhood. To survive there, I had to learn to be a little bit invisible.
~Josh Pais






Link:

My father was born in Amsterdam in a highly religious family. He was in Amsterdam, and he went into hiding right near where Anne Frank was. He was a theoretical physicist and the last Jew to get a Ph.D. in Amsterdam.
~Josh Pais






Link:

Everyone feels a sense of ownership in creating a Lynn Shelton movie. Lynn chooses amazing people - including the crew. Every person there is committed to making the film the best it can be.
~Josh Pais






Link:

I would say I'm quite happy in my life the majority of the time. Earlier in my life I was more questioning, overly trying to figure things out. I like this way much better.
~Josh Pais






Link:

I love to collaborate! That's totally my preference. And I feel like everything I do ends up being that way.
~Josh Pais






Link:

I want to do things that scare me, and also have a good time.
~Josh Pais






Link: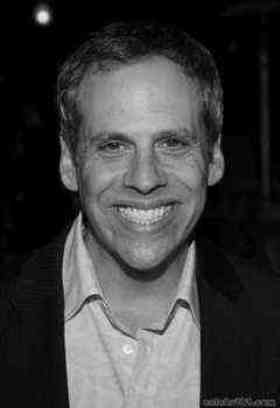 Find Josh Pais on Ebay!
Share:
Permalink:

Browse: