Quotations and aphorisms by
Jonathan Silverman

:

'Monday Mornings' is terrific. It's my wife's show. I'm just lucky enough that David Kelley threw me a bone on it as well. It's a wonderful piece based on a novel by Dr. Sanjay Gupta called 'Monday Mornings.'
~Jonathan Silverman






Link:

I've had the pleasure of working in the U.K. a few times before. I've shot a few movies there before. One of them was Neil Simon's 'London Suite,' which was based on his play. I also shot a film in Dublin, a little film with Bernadette Peters, called 'Bobbie's Girl.'
~Jonathan Silverman






Link:

I would like to think that monogamy works: that once you make that vow, that decision in your life to stay committed, you actually get to keep that promise; you get to keep that commitment. I think that once you start to lose that, once you start to wonder, even emotionally - especially emotionally - your relationship is bound to get lost.
~Jonathan Silverman






Link:

The original 'Caddyshack' with Chevy Chase and Bill Murray is one of the best comedies ever made.
~Jonathan Silverman






Link:

I don't want to make any judgments, and I don't want to preach, but I'm hoping that marriage can work: that when people do fall in love, when people do find their soul mate, everyone sticks to it. It has the potential to be a very powerful thing, marriage.
~Jonathan Silverman






Link:

In a shooting day in the U.K., every few hours, everyone takes a bit of a tea break - not coffee, but a tea break. They bring out these little finger sandwiches with the crust cut off. Everyone sits around for a few minutes, with their pinkies in the air, drinking. It's so cultured.
~Jonathan Silverman






Link:

I'm a native of L.A. I've seen the city change and develop over time, and I still believe there's no place like home.
~Jonathan Silverman






Link: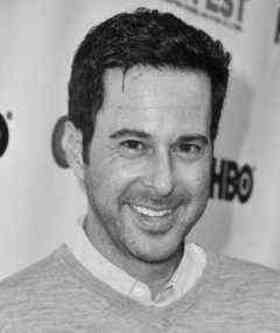 Find Jonathan Silverman on Ebay!
Share:
Permalink:

Browse: